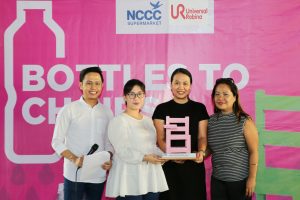 Universal Robina Corporation's Refresh Mineral Water partnered with NCCC Supermarket in giving Matina Elementary School an early Christmas gift of upcycled school chairs.
The chairs, repurposed by Winder Recycling Company, are made from used plastic bottles collected in the mineral water brand's Refresh-Return-Recycle program.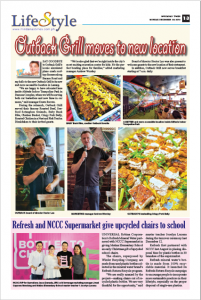 "We are really amazed by the project—making chairs out of recycled plastic bottles. We are very thankful for the opportunity," said master teacher Jocelyn Lucena during the turnover ceremony last December 12.
Refresh first partnered with NCCC last August in placing disposal bins for plastic bottles in 30 branches of the supermarket.
Refresh mineral water's bottle is made from 100% recyclable material. It launched its Refresh-Return-Recycle campaign to encourage people to incorporate more sustainable practices in their lifestyle, especially on the proper disposal of single-use plastics.