It is already Saturday mid-morning at the eatery section of Bankerohan Public Market but the clatter of diners chatting, the swoosh of water on dishes being rinsed, and the sizzling sound of deep fried continues to fill the air like music on this corner of the market.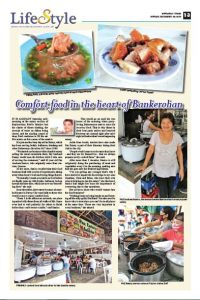 It is just another busy day at Paz Eatery, which has been serving bulalo, balbacua, hinalang and other Dabawenyo favorites 24/7 since 1980.
"We started our business with a humble eatery selling the usual carenderia fares. My husband Danny would man the kitchen while I take care of serving the customers," said 63 year old Paz Ancheta Sanico, who originally came from Aurora, Quezon.
At the onset, Sanico recalled that their food business dealt with a series of experiments, taking away what doesn't work and trying things that do.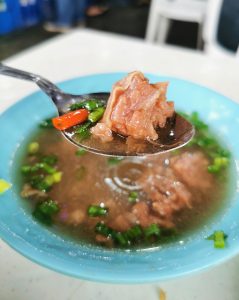 "Eventually, I made a research on food before we finally came up with bulalo, balbacua, lechon kawali and kare-kare, which are now our bestselling fares" she said.
Soon thereafter, their eatery became a household name in Davao City especially to those who would come to enjoy comfort food.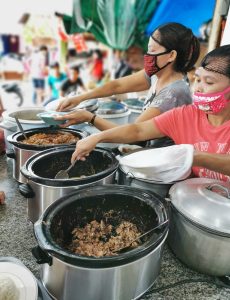 "From 5 in the afternoon onwards, our place is packed with diners from all walks of life. Some even had to wait patiently for others to finish before they could secure a table," said Sanico.
This would go on until the wee hours of the morning when party-loving Dabawenyos start to crave for recovery food. That is why diners in their best party attires and bemired footwear are normal sight after midnight in Bankerohan's most happening eatery.
Aside from locals, tourists have also made Paz Eatery a part of their itinerary during their visit to the city.
"People would come to us because they know – and they see for themselves – that we always prepare newly cooked fares," she said.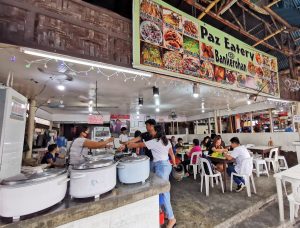 After more than 3 decades, Sanico is still religiously doing the purchasing of meat and vegetables every 6 in the morning, making sure that she gets only the freshest ingredients.
"I'm not getting any younger that's why I have started to impart the knowledge to my sons Jonathan, Chris and Brian, who have their own roles in helping me run the eatery," she disclosed. Sanico has taught her boys the importance of overseeing day-to-day operations.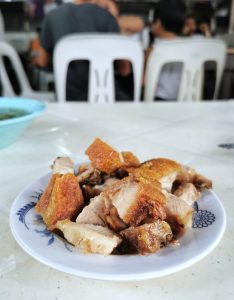 Her advise to those who would venture into the food business?
"Nothing beats on being hands-on and learning all the nitty-gritty first hand. You also need to know who to trust since you can't be in all places at the same time. Those are very important in every business," she shared.