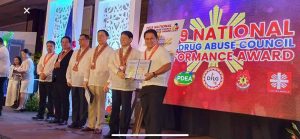 Tagum City —The City Government of Tagum (LGU) had been conferred the Ideal Performance Award last December 16, 2019 by no less than Department of Interior and Local Government (DILG) Secretary Eduardo Año and Dangerous Drugs Board (DDB) Chairperson Catalino Cuy in recognition of its exemplary efforts in the performance of its duties in support of the national government's anti-illegal drugs campaign.
This recognition came after Tagum garnered 100 points after fulfilling all of its Anti-Drug Abuse Council's functions indicated by the DILG and DDB during the conduct of 2019 Anti-Drug Abuse Council Performance Audit.
The Beginning of the War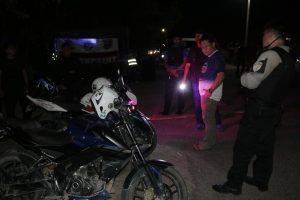 During the launching of President Rodrigo Duterte's anti-drug abuse campaign in 2016, it can be recalled that Tagum had the most number of drug surrenderees. These people were given a chance to start anew through the Seryosong Tagumenyos Ayaw ng Droga (STAND) program which was crafted by the LGU to rehabilitate these drug surrenderees.
Since then, thousands of Tagumenyos and people from different cities and municipalities who surrendered in Tagum graduated from the said program and were admitted to its aftercare program dubbed as STAND REAL which represents their "rewards"; Reintegration to Society, Employment facilitation, Access to education & skills training, and Livelihood grants for completing this holistic and community-based program.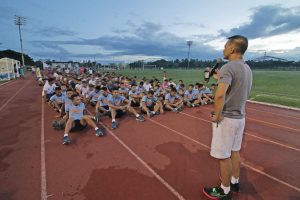 People's Participation: Oplan Alsa Masa
For most cities and municipalities, there might be a place or two known to have a reputation of having the most delinquent citizens. For Tagum, it would be barangay Madaum. Tired of this negative image, people from the barangay started an operation called Alsa Masa where a group of people mostly composed of volunteers, policemen, and force multipliers guard the barangay's checkpoints making it harder for criminals to enter the place.
This idea was borne from the people's desire to help the city's cause in eradicating any trace of drugs and to make the barangay a better place to live in.
Collective Tagumpay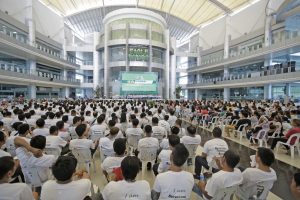 Through the efforts of the LGU and the people of Tagum, many lives were redirected to better paths. And while there are still people struggling to overcome their drug addiction, both parties promise to join hand-in-hand in helping those people see brighter future ahead of them. PR