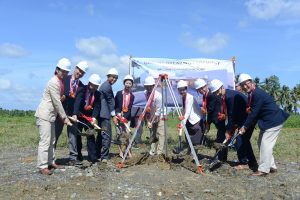 Next year, a company that manufactures quality boxes for products is expected to complete its plant at the 1.6-hectare area of the 63-hectare Anflo Industrial Estate Corp. industrial zone in Panabao City, the capital of Davao del Norte.
And by 2021, the company will have completed the transfer of its quality "handmade box line (from China) to here," said Anqi Chang, sales director of the NP Changs Inc., the local subsidiary of the Japan-based Packwell Inc., a company known for making luxury quality boxes for product packaging.
The reason for the transfer, said Chang is, "because the cost (of running a plant in China) is getting higher and higher," adding that the country has started losing its competitive advantage like cheap labor and that the Philippines "has become welcoming (to new investors)."
Skilled labor and better quality
By bringing to the country its handmade packaging line, the company will need about 200 workers who have the skillset to craft its products like packaging for luxury items as it is looking at producing about 20 million boxes of different sizes annually.
But since it would be impossible for the company to bring its workers from China, its operations will be a boon to the local workers.
To equip these local workers with the attitude and skillset necessary for its operations, Chang said it will bring those first to be hired go to China to train them for three months and upon their return, they will be the ones to train the rest of the workforce.
She said that in its China plant, about 40 Filipino workers have been employed and that the management has been satisfied with their skills and production rate that it will not even bring them home if it will continue its operations, unless they choose to come and get employed in the local operations.
"(Filipino workers) are very smart; they are fast learners in terms of acquiring new skills," she said, adding that because of these qualities of Filipino workers, the company decided to look at the possibility of locating in the country.
Better location
Chang, a Chinese as the main company is owned by Chinese and Japanese shareholders, said that years ago, China has become so attractive to investors that it was the hub of most businesses, even international ones.
Right now, however, the Philippine economy "has become better and better that foreign investors have taken notice."
"The Philippines, even Davao will soon be the center of Asia (in terms of investments)," Chang hoped, adding that in the case of AIEC, the industrial hub has also become the location for the operations of several big companies, both local and international.
New customers
With the company bringing in a big chunk of its operations in China, as customers are luxury brands like chocolate maker Godiva, Chang said the company may also be able to bring in its institutional customers.
The company, she added, will also look for local customers as she took notice of the growing demand of better packaging in the country.
"We hope we will have new customers in the Philippines because for now, we don't have customers in the Philippines," said, as she took notice of the need for better quality packaging for local products, among them local chocolate makers and those into selling other items that appeal to international market.
"I think the chocolate (industry) in the Philippines is getting bigger and bigger and becoming more famous all over the world and (it might need better packaging)," she said, adding that another industry that will need a similar packaging is the furniture industry as well as handcrafted presents.
The company will target those customers who are looking for better packaging. "If you want a cheap (packaging) with a not-so-good quality, I think that (your need) is not fit for our factory," she said.
HUGE ECONOMIC IMPACT
The company is investing about P1.3 billion for its local operations as Chang hoped that its entry into the local industry landscape will help not just the Davao Region but the entire country in becoming a hub for industrial operations.
She said that its investments as well as its eventual operations will surely help the local economy and provide better working opportunities for local employment. "I think we can also help influence this area (in terms of attracting other probable investors)," she added.
By the time it starts operating, Chang hopes her company will be able to "better living conditions" to its workers, as well help the city become a primary destination of big manufacturing companies in Asia.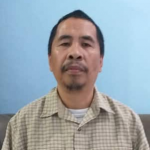 Managing Editor at Mindanao Times