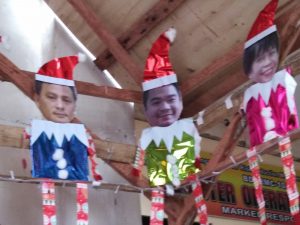 This year, barangays in the city made Christmas a happier one, especially for the children. As we entered Barangay 10-A, we got a closer look of the Toy Land ambiance of the Barangay Hall which had several booths filled with toys as if we were in the biggest toy store in the mall. Even the stairway was laden with characters from the storybooks and cartoon characters we see on TV, the movies and even on YouTube.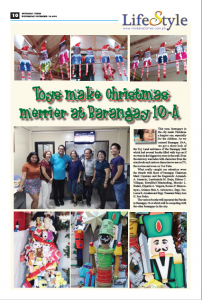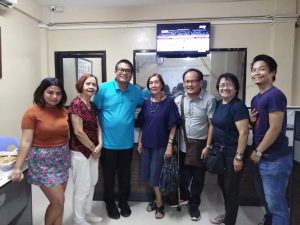 What really caught our attention were the dwarfs with faces of barangay Chairman Mark Cayetano and the Kagawads: Armando A. Amancio, Luzviminda M. Borja, Edison C. Villegas, EstrellitaV.Masinading, Marcho L. Ibañez, Edgardo A. Vergara, Romeo P. Mamontayao, Arianne Mae A. Astronomo, Brgy. Sec. Lorna R. Amahan and Brgy. Treasurer Mary Ann G. San Pedro.
The various booths will represent the Puroks in Barangay 10-A which will be competing with the other barangays in the city.