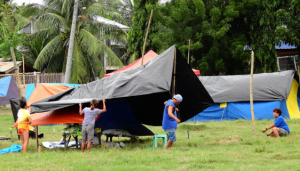 Rescuers yesterday started to drill into the collapsed three-story grocery store as no more signs of life were detected under the wreckage of South Green Marketing in Padada, Davao del Sur.
The third body was retrieved at 9:57 p.m. Monday.
Emily Galyegos Beloy, a 31-year-old grocery cashier, was the one who texted a friend that she and five others were trapped inside the building right after the earthquake that hit the province Sunday afternoon.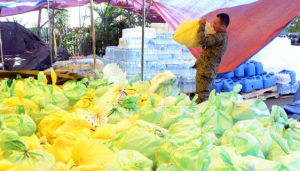 However, Bureau of Fire Protection (BFP) Region 11 Director Fred Trajeras said they found no bodies near that of Beloy.
Trajeras said all grocery store employees were already accounted for and no other families reported that a relative was missing.
Trajeras said the detector equipment already registered negative results. It responded positive on Monday, but rescuers could not immediately determine if it's from a human or an animal.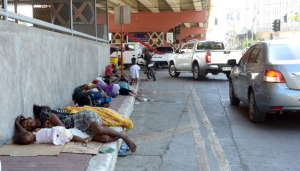 On Monday, the bodies of Elsa Ababon and Evangeline Artiaga, both shoppers, were retrieved.
Engr. Luke Caduyas, head of the Padada Municipal Disaster Risk Reduction and Management, said the land foundation, not structural, caused the collapse.
Caduyas said a liquefaction hit the ground.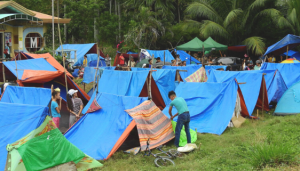 Liquefaction occurs when a saturated soil loses stiffness during an earthquake, in which material that is ordinarily a solid behaves like a liquid.
The Sunday quake killed at least eight persons in the province.