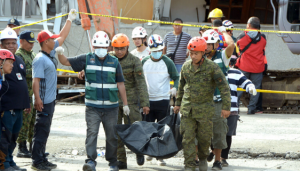 City hall has urged the public to be vigilant if they see threatening damage in any building.
City Engineer Joseph Dominic Felizarta also urged tenants and occupants of any establishment to report to them if they found major crack in their unit.
Felizarta said occupants should vacate the building until it is declared safe.
Officer-in-charge Mayor Duterte also warned building owners who refused entry to inspection team.
Duterte said owners of buildings, especially condominium in the city, should allow personnel from the Office of the City Building Official (OCBO) into their premises.
The inspection, Duterte said, will determine if the building is still safe for occupation.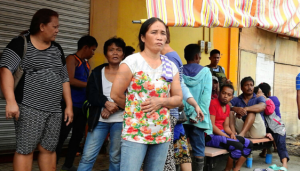 City Disaster Risk and Reduction Management Office (CDRRMO) Operations chief Rodrigo Bustillo said they are still waiting for the assessment report from the OCBO and the City Engineers Office (CEO).
Bustillo said private establishments can have private structural engineer to assess in their buildings but they should submit report to the OCBO and the CEO.
Also yesterday, the CEO inspected City Hall and Sangguniang Panglungsod (SP) buildings before they allow employees to enter the premises.
Meanwhile, the city government deployed a Central 911 rescue team to help in the continued search-and-retrieval operation in Padada, Davao del Sur, where the three-story commercial center collapsed trapping workers and shoppers.
The city yesterday sent 60 personnel, including its USAR vehicles and ambulance and search and retrieval tools and equipment, to Padada.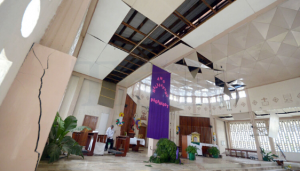 The team is composed of mixed rescue teams from the Urban Search and Rescue (USAR), Emergency Medical Services (EMS), emergency medical doctor and fire service auxiliaries.
Rescuers have retrieved two of the bodies from the collapsed Southgreen Marketing. At least three were confirmed dead in the incident.
Operatives are still hoping to save six trapped persons inside the building.
Fructoso Artiaga, the widower of victim Evangeline Artiaga, said his wife went to the market to buy some supplies.
As Evangeline did not arrive on time, Fructoso said he went to downtown only to find the body of his wife retrieved for the building.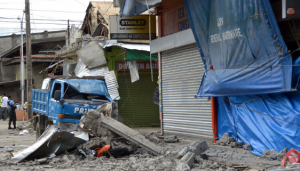 A report from the Philippine Information Office said the quake killed two person and wounded 61 in Matanao, Davao del Sur. The fatalities include the six-year-old girl who was killed when her house collapsed. No information on the second fatality.
Two other persons were killed in Davao del Sur – one in Magsaysay and another in Hagonoy.