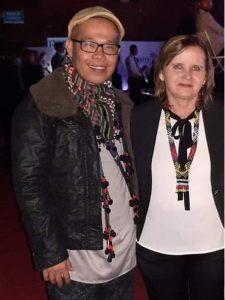 It was the Filipino fashion designer Sherwin Darrel's first fashion show presented in the European continent of Romania last November, 2019. Naturally, Sherwin Darrel was all excited to showcase, this time, his Mindanao high fashion collection at the Kasta Morrely Fashion Week. The seventh edition of this international fashion event was held at the Polivalenta Hall in Iasi, Romania.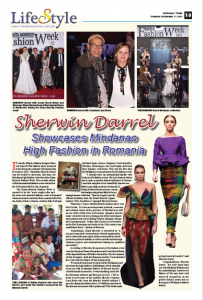 The Kasta Morrely Fashion Week is reputed to be the "most sought after and the most well attended fashion event in Romania" where renowned couturiers from countries like Russia, India, Dubai, Lebanon, Austria, Italy, Portugal, Holland, Spain, Greece, Bulgaria, Czech Republic, Ukraine, Montenegro and Azerbaijan showcase their designer collections. This was the first time the Philippines was represented in the fashion event.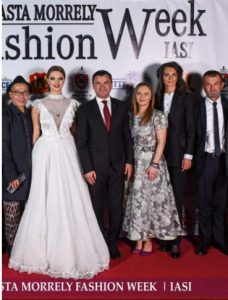 "I actually have an international handler who books me for fashion events. He is a Lebanese citizen and is quite a popular fashion influencer in Europe. I sent him samples of our beautifully handwoven fabrics especially made by the lumads of Sultan Kudarat for me plus my conceptual designs using these fabrics for my spring/summer collection. Then by August, I got the official invitation from the Kasta Morrely organization's CEO Ana Hirscu," narrated Sherwin Darren.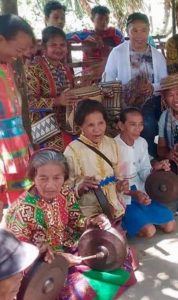 "Honestly, I was so thrilled that the fashion show was held in Iasi. It is the most important political, economic and cultural center of the province of Moldavia as well as one of the oldest cities in Romania. Imagine, Iasi for many centuries was the crossing point of the most important commercial routes linking Poland, Hungary, Russia and Constantinople. Today, Iasi is home to universities as the first Romanian university in the 15th century was established there," informed Sherwin.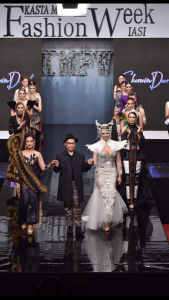 Surprisingly, Kasta Morrely is described as "a non-governmental, international cultural organization and a cultural human rights defence association which promotes professionalism in culture and the arts through cultural projects and international training by qualified specialists."
According to Sherwin, the sponsors of the fashion event were the Baroness Diana Alexandroae and Count Morel Bolea of the Imperial House of Rurikovich and the City Government of Iasi, Romania. Both the Baroness and the Count attended the event with the Mayor of Iasi joining them.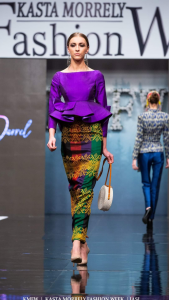 "It was indeed an honor to represent the Philippines and showcase the high fashion of Mindanao which naturally stood out with its fantastic fabrics of life and and the colorful lumad accessories. It was something exotic for the European audience and they just loved it. I felt so lucky to meet some of the royalties like the Countess Lena Bolea who wore the Manobo beaded necklace I gave her during the fashion show. It's fashion experiences like this and encounters with royalties and VIPs which make my hard work all worth it," said Sherwin Darrel.
Congratulations, Sherwin Darrel. It's truly about time our rich Mindanao Fashion and the painstakingly handwoven fabrics of life earn their well deserved recognition on the global fashion arena and on the pages of Philippine fashion history.