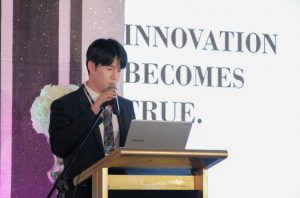 In the fast-changing healthcare environment, Zishel Group challenges itself to adapt to new trends and lead development for novel solutions tailored to their clients' needs. They chose Davao City to launch Zishel Cosmetic and Zishel Medical on November 26, 2019 to introduce their products in the Philippines.
The launching was held at the Marco Polo Davao and was headed by Zishel Group's Chief Executive Officer, Mr. Jimmy Jong Woo Kim and Chief Medical Officer, Dr. James Min Kim.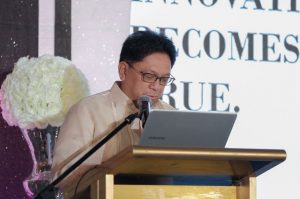 The products launched were EstherAction, Avlova, and Pinka for Zishel Cosmetics. Zishel Rose, Zishel Rose Glam, Tesslift, Esther Action Expert, Bellazzare and Cooltronic for Zishel Medical.
Davao City Councilor Danny Dayanghirang welcomed the company to the city. In his remarks he said, "In behalf of the Davao City government, cheers to your tenacity to include our City in your business line-up, attracting an increased share of the fastest growing Korean products in the world thereby strengthening the City's reputation as one of the premier business destinations in the future."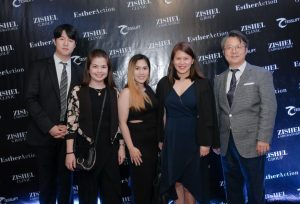 City councilors who also graced the affair included: Jessica M. Bonguyan, Richlyn N. Justol-Baguilod and Diosdao Angelo Junior Mahipus. Friends from the media and the private sector also came to support the Zishel group.
Zishel Group is established to research and develop, market, and distribute the novel medical technologies for Plastic and Reconstruction and Aesthetics (mesh suspension implants, dermal fillers, medical cosmetics, consumer cosmetics, toxins, and perfumery) with main headquarters in South Korea.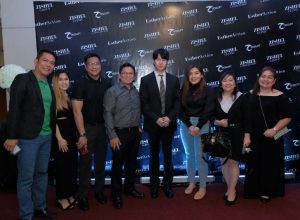 It is the only group present in all five major sectors of the life and life-style concerning markets: General Medicine, Aesthetic Medicine, Pharmaceuticals, Cosmetics and Appliances, Selective Logistics and Retailing.
Established in 2016, it has connections with more than 23 international medical chains and more than 11,000 private clinics. They have mega-sized distribution channels in over 52 countries covered by more than 35 blockbuster distributors worldwide. In the Philippines, they have chosen to start with Davao.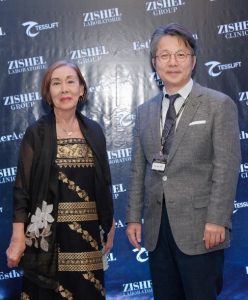 CEO Mr. Jimmy Jong Woo Kim said: "Always I was asked, why Davao? And I would confidently say, we need a foundation. All our team love what they are doing and our clients can feel in every interaction. I value the vibe that is created here in Davao through interactions which is important in creating a proper foundation."
He also shared the company's future plans, "Over the course of five years, we will be dedicated to creating an environment where we can educate regarding healthcare and aesthetics – where our expertise lies on through trainings and expos."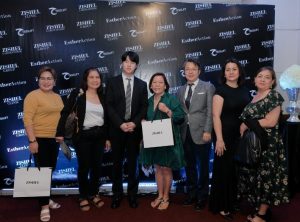 During Mr. Kim's product presentation, we learned that Zishel Group's key differentiator is their continued investments for R&D activities under the variety of applications.
Majority of their executives are both educated and trained in the United States. According to Mr. Kim, Zishel is more than a life company -it is a global enterprise to provide comprehensive care for people's lives and lifestyles.