The Sy-led BDO Unibank Inc. is expected to intensify its financial literacy activities in Mindanao next year to help overseas Filipino workers (OFWs) and their families in the island manage their funds.
At a press conference Saturday during the holding of its Pamaskong Handog to honor OFWs, Geneva T. Gloria, bank senior vice president and head of remittance distribution, said the "bank will collaborate with the malls" in providing financial education to OFWs and their relatives.
Asked on the number of accounts of OFWs from Mindanao out of the about two million Kabayan Savings accounts, the accounts traced to the incomes of OFWs, Gloria said if the basis was the ones opened in the bank branches in Mindanao, there were only few, although she could not provide an exact number.
"I cannot reveal how many accounts are in Mindanao, but Mindanao's share is still not that big," she said, adding that the bulk of the Kabayan accounts are those from OFWs and their families in Central Luzon and Southern Luzon.
She added that some OFWs from Mindanao opened their accounts in their areas of departure even when they come from Mindanao. "The OFWs (from Mindanao), while on training, will open their accounts in Manila," she explained.
She added that it is important to raise awareness of OFWs on how to manage their finances so that they can be able to save.
"Raising their financial knowledge should start at the onset, meaning, we teach them what they can do with their hard-earned money by allocating a portion to savings and looking for investments which can serve their-term goals," Ms. Gloria also said in a press statement.
Among the activities of the bank, which started its focus on helping OFWs and their families in 2014, it has provided, through its BDO Remit, financial education sessions in schools and other financial literacy-related activities in villages. The bank also participates in pre-departure orientation activities that are conducted by the Overseas Filipino workers.
She added the bank will also tap the help of the about 100 branches in Mindanao of its subsidiary, the BDO Network Bank, in holding these activities.
In 2006, the bank introduced the Kabayan Saving accounts, which allows an OFW and his or her beneficiaries to open an account with a minimum of P100 provided that they can show the money to be saved will come from the income of OFWs.
She added that with the introduction of financial literacy activities, more OFWs have started saving part of their incomes, although it is hard to quantify the impact of the campaign on the deposits.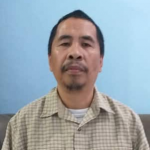 Managing Editor at Mindanao Times