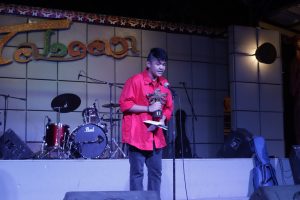 On its 17th year, Mindanao Film Festival (MFF), the country's longest running independent regional film festival, yet again garners an abundant harvest of films all over the island. Held last December 1-4, MFF entries include array of genre ranging from action to documentary.
This year's big winner is a film that tells of a little known myth of Barangay Tibungco in Davao City. 'Trabungko" written and directed by Joshua Medroso won the Best Film while bagging the Best Cinematography, Best in Production Design and Best Director Awards.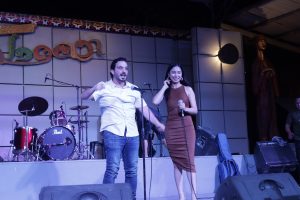 Trabungko is the name of a mythical creature, a giant snake who is said to reside in the place during ancient times. The film tells of the journey of a prince seeking to avenge his princess. The film was produced with the help of the Sangguniang Kabataan of Barangay Tibungco.
Several films from Mindanao also received several awards from the film festival.
'Maglabay Ra In Sakit' A documentar about a Tausug Rapper won the best documentary. It also won the Best Original Song Award. 'Anggulo' a film from Iligan won the best editing. April Jay Caraballe won the Best Actor Award for Alindahaw. A short film shot from Agusan del Norte, Quebradura and animated short from Zamboanga City won the Best Student Film; another animation from Zamboanga City 'Luminous' won the Best Animated Film Award. 'Assadi' still from Zamboanga City won Best Screenplay. The Best Actress Award was given to Juvy Ann Clarito for her performance in the Davao de Oro shot short 'Pikpik'.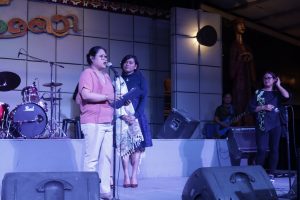 Best Musical Score went to Davao City film 'Bootleg'. The full-length action film from Sarangani Province 'Bahad' was given special citation for pursuing the action genre in regional film. Also given citations were 'Pikpik' (Special Jury Citation) and 'Bootleg' (Special Jury Prize).
The jurors of the 17th Mindanao Film Festival included film actress Maxine Eigenmann, who is the lead actress in 'Verdict', the Philippine entry to the 2020 Oscar Awards for Best Foreign Language Film Category, film archivist and educator Rose Roque, the only current Filipino member in the International Association of Sound and Audiovisual Archives, and filmmaker Ryanne Murcia, who is currently the festival director of Festival de Cine Paz Mindanao in Zamboanga City.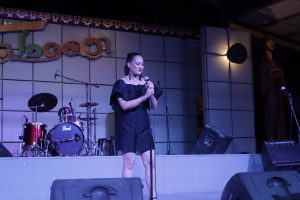 The Mindanao Film Festival was organized by the Mindanao Film and Television Development Foundation Inc. in partnership with the National Commission for Culture and the Arts , the Film Development Council of the Philippines and the Davao Autism Intervention Center Foundation Inc.
Photo: Rudolph Ian Alama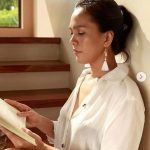 Joan Mae Soco-Bantayan is a teacher at Tuburan Institute, Inc. She is also a wife and a mother of two. For questions and comments, feel free to drop her an e-mail at joanmae1212@protonmail.com or visit her Facebook page, Joan Mae Soco.