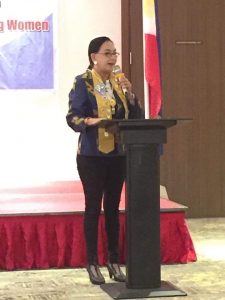 As it is customary for the organization, Soroptimists convene for a district meeting every year to discuss projects done as an entire district. This is attended by sister clubs to share their accomplishments with the others and report on their activities.
On November 9, 2019, the officers and members, led by their presidents arrived at Blue Lotus Hotel where the conference was held. SI Davao President Luz Acosta-Barrientos welcomed the delegates and District Director Rosalie B. Russell called the conference to order.
Soroptimist International of the Americas Philippines Region (SIAPR) Governor Lydia Co arrived with Past SIA Federation Director and Former SIAPR Governor Virginia Penalosa, Ampy Araullo – Chair, Laurel Society and Yoly Ignacio – Chair, Sampaguita Society.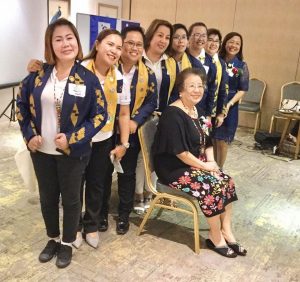 Presidents who arrived in Davao City were Rosario Salvana – SI Cagayan de Oro, Salud Fernandez – SI General Santos, Carla Samaniego – SI Tagum, Lucila C. Rubinos – SI City of Palms, Joanne S. Calipayan – SI Eagles, Luz Accosta – Barrientos – SI Davao, Maria Teresa Timbol – SI Kapalong, Romilin Mendiola – City of Palms On-line and Looourdes Mission – SI Waling Waling.
Theme for the District Conference was : Leading, Serving, InspiringWomen and Girls.
Emcee for the conference was Soroptimist Rosemarie Enginco.