A decade or two ago, Davao City lagged behind its provincial neighbors in terms of a comprehensive sports program and having world class sports facilities. Well, we can sweep the last under the rug now, with completion of the Davao City-University of the Philippines Sports Complex, plus the University of Mindanao's world-class track and field oval.
Moreover, local athletes are excelling in international tournaments while the city is now hosting national and international sports events.
Adding a feather to Davao City's cap is the city's winning of the Destination Marketing of the Year Award in the 3rd Philippine Sports Tourism Awards held last November 26 at the Resorts World Manila in Pasay City.
The city won the award for its successful hosting of the 70.3 Ironman triathlon of 2018. Davao City shares the award with Sunrise Events Inc., its private sector partner.
It also highlights the city government's unrelenting thrust in tourism in the aftermath of the Marawi siege.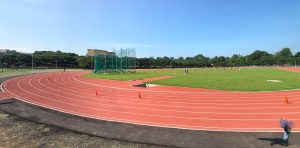 "We are very happy that we were chosen for Best Destination Marketing. The city hosted the 70.3 Ironman without a hitch. That only proves that Davao City remains a safe destination for sports and tourism," said city tourism officer Generose Tecson, who received the award along with Sunrise Events Inc. GM Princess Galura.
Interestingly, slots for the 70.3 Ironman 2018 were filled the same day they opened. It gathered a number of top local and international triathletes.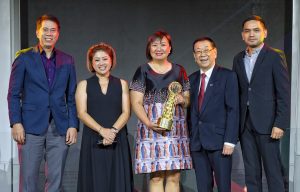 Philippine Sports Tourism Awards gave away a total of 14 awards. This includes Sunrise Events, Inc. (Event Organizer of the Year – Private), City of Dumaguete (Event Organizer of the Year – Government), Subic Bay – Ironman (Event of the Year – International), Ceres-Negros FC (Sports Association of the Year), Resorts World Manila (Charity Event of the Year), Sunlife Financial (Event Sponsorship of the Year), Philippine Airlines (Airline of the Year), AA Philippines (MICE Event of the Year), Marco Polo Plaza Hotel (Hotel of the Year), Cebu Pacific-Juan for Fun (Adventure Event of the Year), Philippine Sports Commission/Philippine National Games (Event of the Year – Domestic), Panaad Park and Sports Complex, Bacolod City (Sports Venue of the Year), and Clark Freeport (Sports Destination of the Year).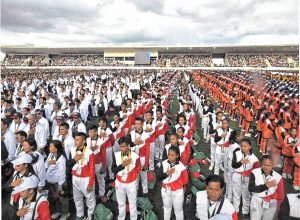 The Philippine Sports Tourism Awards, organized by Selrahco PR and Primetime Plan Bravo, is now in its 3rd of year of recognizing and celebrating the movers and shakers of Philippine sports, now regarded as major lure of tourists in the country today.