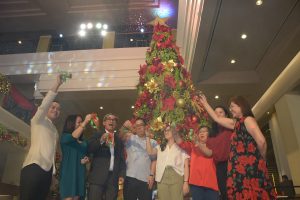 A traditional setting for Christmas Tree Lighting dominated the lobby of The Royal Mandaya Hotel, where before, the atmosphere was more of a western theme, with snow and a log cabin.
This year the lobby carried a different theme, which was a Classical Christmas, making the lobby glow with gold and red accents. Set designer Annie Paz Lim conceptualized a brighter ambiance for the Christmas Tree Lighting on December 05, 2019 which made everyone's face light up for the occasion.
The event began with the Opening Prayer led by Father Elvie Bordios, followed by the Welcome Remarks by TRMH General Manager, Mr. Benjamen J. Banzon, Jr.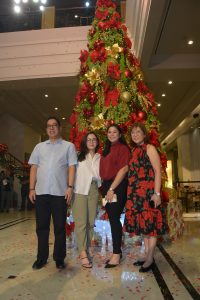 Christmas messages were delivered by Executive Vice President, Ms. Inna Melissa D. Escandor and Mr. Arturo Milan – President of the Davao City Chamber of Commerce & Industry, Inc.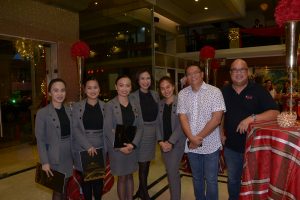 The lighting of the Christmas tree was led byArturo Milan – President of Davao City Chamber of Commerce & Industry, Inc. with owner Violy Y. Escandor, her son Gerome Y. Escandor and grandchildren Inna Melissa and Irra Zarina. Also assisting in the lighting of the tree were Thelma Derla, Cherry Faye Al-ag – VP of Beauty & Wellness Sector of DATA and Benjamen J. Banzon, Jr. – TRMH General Manager.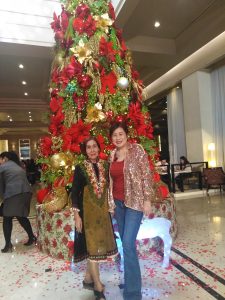 Highlights of the evening consisted of a Raffle and a Quartet Performance. Media Partners and Business Partners from Events, Government and Corporate sectors attended the Tree Lighting for the yuletide season.
The celebration culminated with a sumptuous buffet dinner at Kamayo Café.
Photo credits: Bing Gonzales