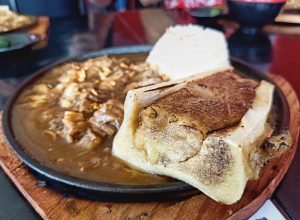 The newly opened Beef Pares House, situate along Bacaca Road right beside the Ladislawa Garden Village gate, gave us a taste of their delectably unique but sinful specialties.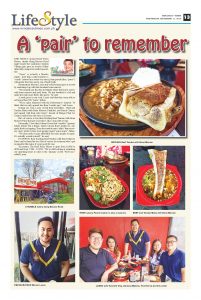 "Pares" is actually a Manila staple – beef dish cooked similar to "asado" (stewed in a sweet-soy sauce), then paired (thus, "pares") with garlic fried rice and a cup of beef broth.
Restaurateur Mervin Loseo and wife Rosanna gave it a twist by matching it up with the decadent bone marrow.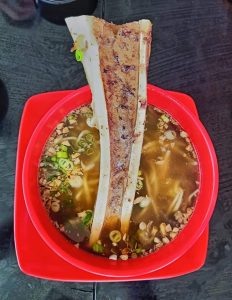 "We actually got the idea in Manila where they have 'pares' with bone marrow and pork brain. We just tweaked it a bit and made the soup more thick, like gravy," he said.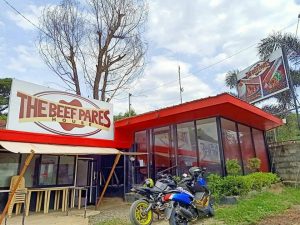 A week prior to our visit, Loseo said that they were able to sell more than 500 "pares" dishes.
"We're quite surprised with the Dabawenyos' interest. To think, that we only opened less than 2 weeks ago," said Loseo.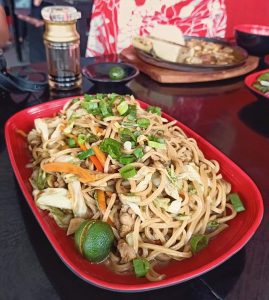 During our visit, Loseo served their bestsellers – Beef and Tendon Mami with Bone Marrow, Pinakbet, and Pancit Canton, and capped with their anti-"umay" dessert of Mango Float Ice Cream, made from soft serve ice cream.
But, of course, it was their Sizzling Beef Tendon with Bone Marrow Pares that got us hooked – like a dog with a bone.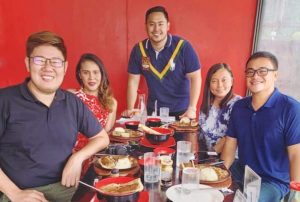 Personally, I love that it doesn't have that "masebo" (greasy) bulalo texture but a firmer, tastier version that's perfect as, say, garlic fried rice topping. They also made it more "ulam" than recovery chow, which is how most people regard "pares-pares" dishes.
"We also made it more affordable for more people to enjoy. It's actually a meal in itself," he said.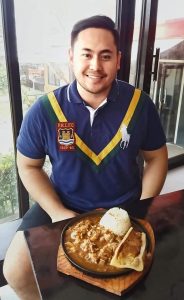 For PhP190, their Sizzling Beef Tendon with Bone Marrow Pares can be shared by two. But of course, for someone who's got an appetite like mine, it's just good for one.
At presenr, The Beef Pares House is open from 10AM to 2PM and from 5 PM – 10 PM. "We're still looking at extending our operating hours to cater to the 'inuman' crowd. We'll see," added Loseo.