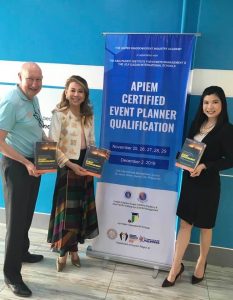 Being the only educational institution located south of the Philippines to be accredited as an International Center of Excellence for Events Management by the Asia Pacific Institute for Events Management (APIEM, UK), the Joji Ilagan International Schools have successfully conducted a Certified Event Planner certification program last November 25-29 and December 2, 2019.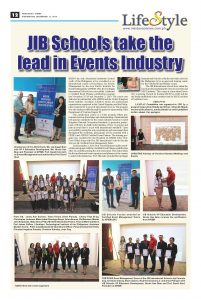 The course was delivered in partnership with APIEM and the United Kingdom Event Industry Academy (UKEIA) which are professional organizations registered in the United Kingdom and the Philippines respectively to provide educational services.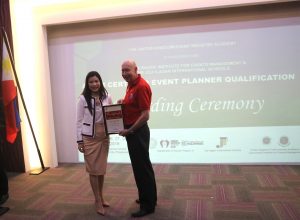 The program was also made possible through the generous sponsorship of the Department of Tourism Region XI.
The certification course is a 6-day program where participants develop knowledge and understanding of international best practice standards for the events industry based on United Kingdom National Occupation Standards.
In particular, participants will have in-depth understanding of how to prepare and plan an event that is at par with international standards. Upon successfully passing the oral presentations and assessment done throughout the workshop, participants will be awarded with a UKEIA and APIEM Certified Event Planner. The training program was conducted by the President of APIEM (UK), Prof. David Hind along with five JIB International Schools' faculty who are all Certified Event Management Tutors.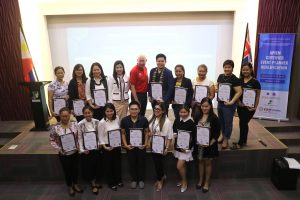 Last December 2, 2019, Prof. David Hind personally awarded the participants with the Certified Event Planner qualification after successfully passing the oral assessment.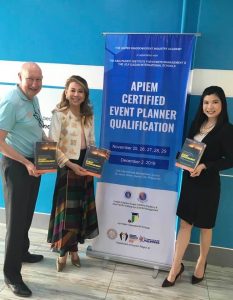 This makes them the first professional event organizers and planners in the country to achieve this distinction. Prof. Hind also awarded the Joji Ilagan International Schools as the first and only school in the Philippines to be an approved training center for the Certified Event Planner course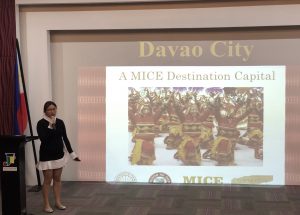 The JIB International schools have taken the lead in professionalizing the city's local events and MICE industry. This comes at a time when Davao City is gearing towards its hosting MICECon 2020 and the city being established as the country's hub for MICE and that of Southeast Asia.
Erratum:
LAMDAG Foundation was organized in 1991 by a group of women from Manila and Davao. Alicia del Mundo was one of the pioneers, not the founder as earlier published in this column. Our apologies.