The Department of Transportation has announced that trading activities in the Davao Region will be enhanced with the completion of the modernization of the Malalag Port Development Project in Malalag, Davao del Sur.
In a press release over the weekend, the agency said the port, which is under the Philippine Ports Authority and is about 25 kilometers from the capital of the province Digos City and 88 kilometers from here, will be another port that will cater to goods being traded in the region.
Among the goods that are expected to pass through the port, the statement identified, would include "molasses, sugar, steel products, vehicles and heavy equipment."
Davao del Sur is considered the center of sugar production in the Davao Region, while it also produces coconut, rice, mango and banana among others.
The P549.832 million upgrading of the port, which was completed in September, included the construction of the wharf, access trestle, backup area, upgrading of its existing backup area and the installation of the lighting system.
In June 2017, the PPA and the municipal government signed a memorandum of agreement that allowed the national agency to take over the operations of the port, long neglected even as the town has become the laying area for foreign ships.
The takeover came about 17 years after the port was devolved to the municipal government following the implementation of the Local Government Code of 2001 which specifies the devolution of some national government functions to local government units. Although the contract to operate the port was only until 2011, the municipal government continued to operate the port until two years ago.
Aside from the Malalag port, the PPA is operating two other port areas in the city, which has two facilities in Sasa and Sta. Ana, and in Mati City, Davao Oriental.
Aside from government-run ports, private companies also operate ports, among them the Davao International Container Terminal of the Floirendo group in Panabo City, Davao del Norte.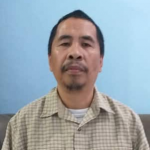 Managing Editor at Mindanao Times