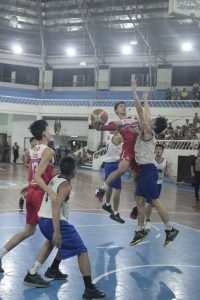 Davao City – The Holy Cross of Davao College Crusaders will renew their hardcourt rivalry against the Agro Industrial Foundation College Sailors for this year' Collegiate Sponsors League- Escandor Cup title set this December 14 at the Davao City Recreation Center (Almendras gym).
"Gametime is set at 5 p.m. Admission is free," said Samahang Basketbol ng Pilipinas (SBP) region XI operations head Ronnel Leuterio.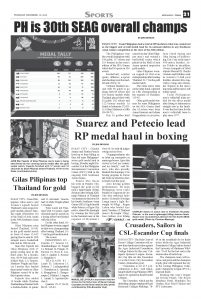 The Crusaders, which are the defending champs outplayed Rizal Memorial Colleges Bulldogs, 78-69 in the semifinals for its finals ticket while the Agro Industrial Foundation College Sailors bested the University of Mindanao Wildcats, 79-69 for the last seat in the winner-take-all match-up.
The champion team will receive cash prize and the champion trophy plus will represent the city in the coming Philippine Collegiate Champions League (PCCL) regional finals.
Backing this year's league are Davies Paints, The Royal Mandaya Hotel, Mandarin Tea Garden, Max Fried Chicket and PTT Lubricants.