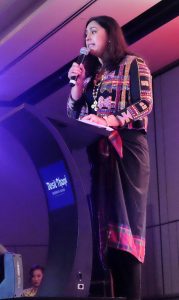 With the numbers that Department of Tourism regional director Tanya Rabat Tan presented in her report during the DOT Industry Gathering last December 6 at Dusit Davao, it seems that the regional tourism industry passed 2019 with flying colors and is all set for brighter 2020.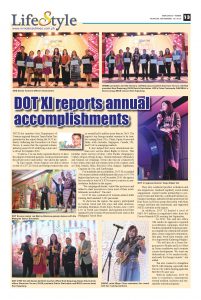 "I believe, I'm one lucky regional director to have the support of national agencies, local government units, the private sector and media," she said in her speech.
In Tan's report, Davao Region was able to attract a total of 3,257,233 local and foreign tourists this year, or around half a million more than in 2018. The region's top foreign market remains to be tourists coming from USA, China, Japan, Korea and India, with Australia, Singapore, Canada, UK, and UAE as emerging markets.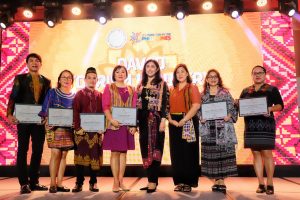 It also helped that more international airlines now service direct flights to Davao. This includes Qatar Airways (Doha), Cebu Pacific (Singapore), Cathay Dragon (Hong Kong), Garuda Indonesia (Manado), and Xiamen Air (Jinjiang). Davao also has air connectivity to key urban cities and top tourism sites in the country, such as Clark, Manila, Iloilo, Bacolod, Cebu, Siargao, Tagbilaran, Cagayan de Oro, and Zamboanga.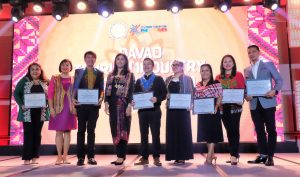 For standards and accreditation, DOT Xl accredited 316 tourism-related establishments this year, or 54.75% higher than last year. As of December 2019, the agency has recorded a total of 5,033 rooms in various accommodation facilities in the region.
"We campaigned harder, visited the provinces and talked to chief executives to have most of their establishments accredited," Tan said.
DOT Xl also conducted 60 tourism-related skills training that benefited 2,203 personnel.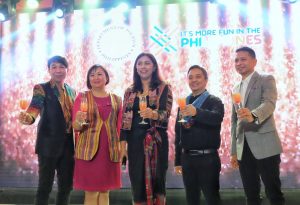 To showcase the region, theagency participated in various travel and tour expo and sales missions, including Mindanao Trade Expo, Routes Asia, CAPA LCC in North Asia Summit, and regional travel fairs initiated by the Tourism Promotions Board, such as the Philippine Travel Mart.
They also conducted product evaluation and site inspections, rendered regularly social media engagement, created media partnership to promote events and festivals, conducted business-to-business meetings, initiated a Halal open house for Hari Raya, led focus group discussion with farm owners and farm site assessment, and supported MICE activities in the region.
In addition, DOT Xl hauled a total of PhP1.344 million in negotiated sales from the Davao-Manado B2B meeting last September.
In 2020, Tan said her office will render an aggressive regional accreditation campaign, lead the Taralets sustainable tourism project, accomplish the cultural hub master plan, create a regional communication plan, boost farm tourism, and do a regionwide Kalutong Pilipino.
"We will also do a Davao Region goes to Manila and Let's Meet in Davao roadshows and a tourism circuit development. We want our destinations to be market-ready, and ready for foreign tourists," she added.
Tan also wanted to strengthen MICE with training, especially that Davao City will be hosting again the MICECON next year.
With its endeavors, DOT Xl aims to transform communities toward resilient, inclusive and sustainable tourism programs.