PDL, three letters that mean "People Deprived of Liberty," held an early celebration of World Human Rights Day on Dec. 6, 2018. The female wards of the dormitory welcomed their friends, donors, benefactors and government agencies who have supported them, together with Gawad Kalinga, the Commission on Human Rights and civic organizations.
Soroptimist International Davao officers and members arrived early for the event and witnessed the entertainment numbers presented by the ladies of the Dormitory.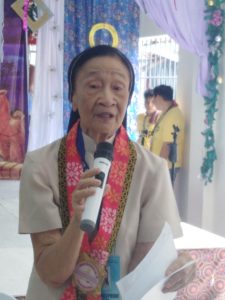 Sister Josephine Bacaltos of WOMYNET delivered the message for Vice Mayor Sebastian Z. Duterte, who said, "International Human Rights Day marks the launch of a year-long campaign that sets out our cultural, economic, political and social rights as a human being. We hope that this will be an opportunity for us to promote, engage and reflect on the relevance of human rights in our daily life."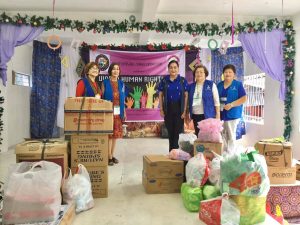 Sister Josephine also gave her own message saying "You deserve to celebrate with gratitude our loving and Just God for being endowed with inherent dignity and rights. In solidarity with you, the Womyn Network renews its advocacy of justice on your behalf, which for the past many years we have pursued. The wheel of justice grinds slowly, however, God is not sleeping."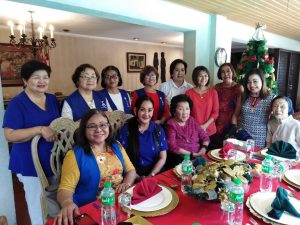 The program ended with the giving of gifts for the female "Bakasyonistas" of the Ray of Hope. Jail Warden Rovie Ann Alcantara thanked all the supporters and friends who visited the women's dormitory in celebration of World Human Rights Day.