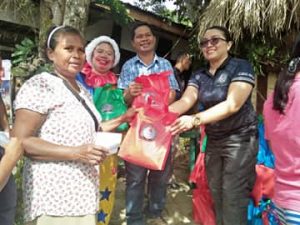 Around 300 members of the Matigsalog tribe received Christmas gifts from the Criminal Investigation Detection Group (CIDG) XI during the gift-giving activity in Barangay Marilog proper, Marilog District on Dec. 1.
In an interview at the sidelines of the activity, Maj. Milgrace Driz, the assistant regional chief of CIDG XI, said, "We are here giving medicines, food, and at the same time, gifts, coming from CIDG to give happiness to our Lumad brothers here in Marilog particularly the Marilog tribe."
"We'll share our blessings to them even in our little way," Driz said.
The activity was an outreach program conducted by the CIDG-Davao City, which Driz also heads, along with A and R Law Firm, and Rotary Club of Sta. Ana.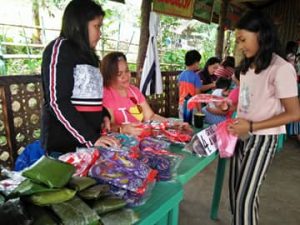 The group provided free check-ups to the tribes and distributed free medicines to those who have common sickness like cough, colds, fever, and diarrhea. Vitamins were also handed out to kids.
Meanwhile, they also brought in a clown who entertained not just the children, but their parents, as well.
In an interview Datu Rody Mande, one of the leaders in Marilog district, said they are conducting the activity every year, in coordination to the police and other partner groups.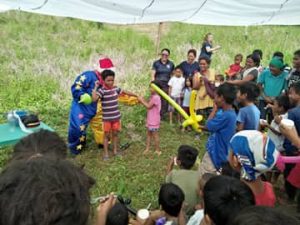 " It is really a big help to us. The youth, children, and elderly are happy because many couldn't afford to get a check-up and buy vitamins, " he said.
Marilog Proper alone has 30 sitios, which the Ovu-Manobo and Matigsalog tribes call their homes.
"We thank you all for the assistance that arrived here," said Nating Cabangitan, a mother and member of Matigsalug tribe in Marilog District. "This is the very first gift we received this Christmas."