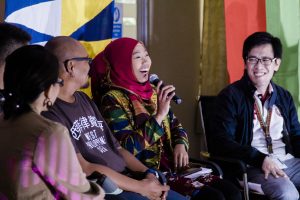 "I grew up in a place and time where legitimate grievances are being asserted," mobile journalist Manal Jingona Sugadol told a room full of young and wide-eyed communication majors from all over Davao City.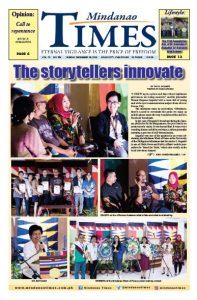 The statement sums up motivation. Oftentimes, there's a need to reevaluate the perks we enjoy as mobile phone users: the way it enables selfies and live Facebook broadcasts.
In the case of Sugadol's broadcast during the January plebiscite for the Bangsamoro, the post was by no means merely vanity. It was beyond that. It was a voice watching history unfold in real-time; a citizen journalist narrating a process of self-determination.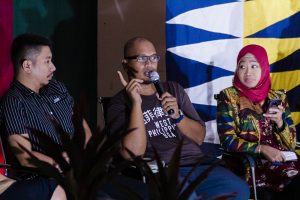 Sugadol was one of the speakers in an event celebrating the Mindanao Week of Peace at the University of the Philippines Mindanao last December 2. Sugadol is one of GMA News and Public Affairs' mobile journalists for 'Stand for Truth,' which airs weekly at the local television channel.
The premise of 'Stand for Truth' takes advantage of the pace of modern-day mobile journalism, where pace (seasoned by decades of journalistic discipline) becomes an advantage, at least where television reporting is concerned.
Sugadol said she had no idea that that first "broadcast" would take her places, literally, as one of a handful of mobile journalists or MoJos delivering the news every week. She has found herself reporting on various issues, among them the need for teachers and students to ride tire inner tubes (salbabida) along kilometers-long rivers in Abra as well as reporting on health and social issues.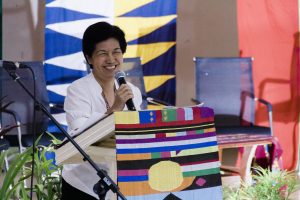 The talk incorporates an emerging branch of television journalism, with Sugadol once at the frontline of history in Bangsamoro as a private observer and now someone with a responsibility of dishing out the truth.
Sugadol shared with students the tenets of the field. "There is no room for culture shock and ethnocentrism," she said. "Only sympathy and pure journalism."
Sugadol's talk was followed by a discussion with a panel composed of Manila Bulletin Mindanao desk coordinator Zea Io Ming C. Capistrano, Philippine Daily Inquirer correspondent Karlos Manlupig, Agence France-Presse and MindaNews photojournalist Enrimand Esmer Dejeto, and UP Professor Julius Neil Piala.
Capistrano recalled the evolution of news reporting and traced her own experience, such as her own "first" phone, an Alcatel she used during her stint as a student leader.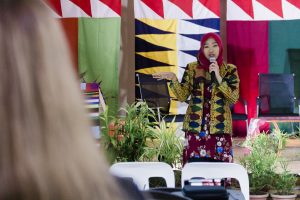 Manlupig, meanwhile, shared how reporters were now able to deliver stories from the locations of the stories themselves.
Dejeto said the internet was both boon and bane for journalism, with information literacy still a need for an audience such as the Philippines.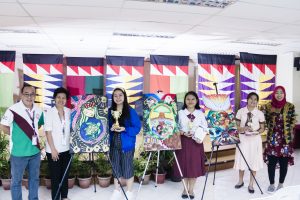 The forum culminated in an awarding ceremony for the "Peace of Art" poster-making competition that was held earlier in the day. The Vanessa Mendoza of Holy Cross of Mintal High School, Bridget Canson of Mintal Comprehensive National High School, and Cara Kianna Natino of Los Amigos National High School won first, second, and third prize, respectively. (with PR)
Photos by Sam Sanchez