Pasay City -Three members of the young Philippine Dragonboat team which won a bronze medal, Saturday (December 7) in the ongoing 30th Southeast Asian Games are from Davao Occidental.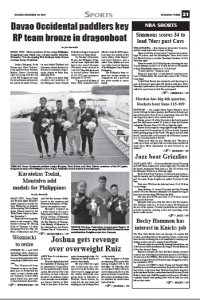 Lealyn Baligasa, Roda Daban and Chris Tolledo, local paddlers from Tubalan, Malita, Davao Occidental came up strong with the rest of the RP Dragonboat team for second runner-up honors in the mixed 22-seater 200-meter race behind Thailand and Indonesia which finished in first and second place, respectively, played at Subic Bay, Malawan Park.
All three are junior high students and members of the Philippine Canoe Kayak Federation Dragon boat squad which train in Tatay, Rizal.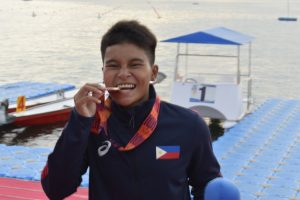 On Sunday's (December 8) race, the Philippine Dragonboat team duplicated that feat in the mixed 22-seater 500-meter event clocked at 1:58:153. They fell short next to second placer Thailand (1:55:153) and champion Indonesia (1:53:753)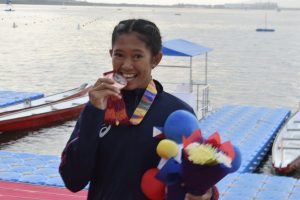 "I'm proud of all three of them. They channeled their efforts to help the RP Dragonboat team win medals in this year's edition of the Games," said Arnel Gabutero, also a native from Malita and now one of the board of directors of the Philippine Canoe Kayak Federation.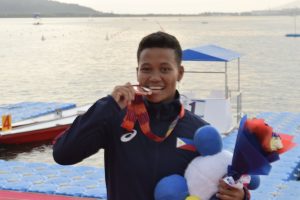 The Philippine team totaled two bronze medals in dragonboat and a gold and two silver medals in canoe-kayak.