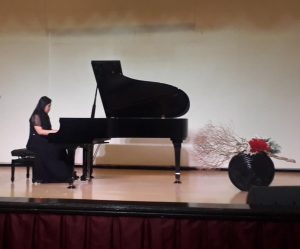 Activities of Lamdag started in 1992 in homes of friends cooperators and relatives and in 1999 the provisional center became another venue for the formation activities and the foundation finally was registered as Lamdag Foundation for Women'S Projects in 2014
Inna Montesclaros shared her time and talent in support of the project. She is a Classical Musician and a passionate concert pianist from the Philippines. She finished her Bachelor of Music Degree at the Royal College of Music in London, with Prof. Ian Jones, her Master of Arts Degree and her Advanced Diploma at the Royal Academy of Music in London with Prof. Ian Fountain. All throughout her studies, she was honored to have been awarded scholarships and finished with Honors and Distinction. She has performed solo concerts in various venues from the Duke's Hall and St. James Piccadilly in London, to the Kalayaan Hall of the Philippine Embassy in New York City and the Cultural Center of the Philippines in Manila.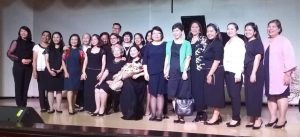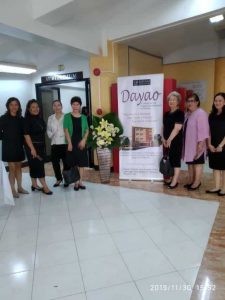 Alicia del Mundo, founder of the foundation, welcomed the guests at the start of the Concert. Trescie Suarez, President of the Foundation thanked the sponsors and benefactors: "It is not often that artists of the same caliber as Ms. Montesclaros come to Davao and it was our privilege to be here and watch her perform. With your help, our dream of building the Dayao Center will soon be a reality."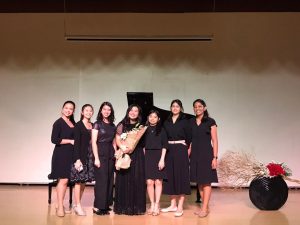 Dayao Center, a three-story building with complete facilities, will be used for the total development of female students, young professionals, career women, housewives and lady helpers of Davao City and nearby provinces. It is to be located on a 535 square meter lot along Camus Extension.
Inna Montesclaros received a standing ovation after all the selections were played on the piano and gave in to requests from the audience to play another piece as an encore.