Robinsons Bank Simplé Savings® emerged as the Best Financial Inclusion Program in the 3rd Biennial Bank Marketing Awards, held last November 26, during the Bangko Sentral ng Pilipinas (BSP) Financial Education Stakeholders Expo 2019, at the SMX Convention Center.
In the photo are (L-R): Bank Marketing Association of the Philippines President Mike Villa-Real, Robinsons Bank AVP, Products & Marketing Services Division Head Steve L. Crisologo, Robinsons Bank VP & Marketing Group Head Janette Y. Abad Santos, Robinsons Bank Senior Assistant Manager of Products Department, Allen S. Esmiro, and BSP Deputy Governor of the Financial Supervision Sector, Chuchi Fonacier
The Best Financial Inclusion Program Award recognizes banks that provide turn key products and services to make banking easily accessible and affordable to the unbanked segment.
In line with RBank's interest to provide customers ease of access to formal financial services, Simplé Savings® was created to cater to the large unbanked population in the Philippines. The product also supports the thrust of the BSP – to make banking more accessible to the Filipino people by encouraging banks to offer a basic deposit account.
According to the Financial Inclusion Survey 2017, many Filipinos have difficulty opening deposit accounts because of the high initial deposit, lack of necessary documents, and lack of knowledge and awareness.
Robinsons Bank Simplé Savings® addresses these problems by providing an easy, fast, and simple banking experience to its customers. It offers no maintaining balance, requires only Php 100 for initial deposit, earns interest, and simplifies the Know-Your-Client (KYC) process with just one (1) ID from the client.
Last September, Robinsons Bank Simplé Savings® won as the Most Innovative Banking Product from the Global Business Outlook Awards 2019, together with the DOS Mastercard, which won the award for the Most Innovative Credit Card Product.
Putting the customers at the heart of business, Robinsons Bank strives to develop more products and services that will uplift the lives of the Filipinos and serve their best interests.
Robinsons Bank has also been recognized as the "Best Commercial Bank in the Philippines" by the International Banker 2019 Banking Awards and "Fastest Growing Commercial Bank in the Philippines" by the Global Business Outlook (GBO) Awards 2019.
Robinsons Bank is the financial services arm of the JG Summit Group of Companies, one of the largest conglomerates in the Philippines. It currently ranks 18th among universal and commercial banks in the country in terms of assets amounting to Php 110.555 Bn as of September 2019.
For inquiries and concerns, you may reach Robinsons Bank through its Customer Care Center at (02) 8637-CARE (2273) or domestic toll-free 1-800-10-637-CARE (2273); or visit its website at www.robinsonsbank.com.ph. Like them on Facebook at www.facebook.com/robinsonsbank/ and follow them on Twitter @RBankCorp for the latest promo.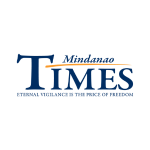 Advertiser posts are paid posts published by Mindanao Times. For inquiries, message us at our Facebook Page, www.facebook.com/MindanaoTimes.