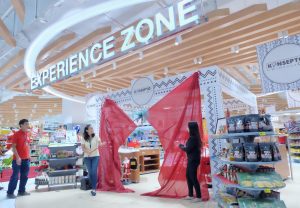 As part of the NCCC Group's 41st anniversary celebration, the homegrown retail brand awarded exemplary youth and entrepreneurs last Sunday, December 1 at the NCCC Mall Buhangin.
Every year, the NCCC Group selects youth and entrepreneurs from Davao Region who exemplifies the company's "service from the heart".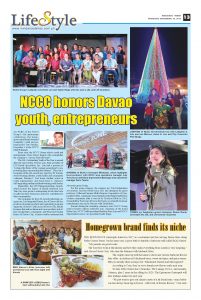 The JAL Outstanding Youth of the Year is named after the late Javelin Alvarez Lim, then president of LTS Retail Specialists, Inc. Lim had a passion to "reshape the future of the younger generation by empowering them on pursuing their dreams". This year's recipients of the JAL awards are: April Joy M. Zerudo, award winning debater, youth leader and community volunteer; Meriam J. Lad, honor student, active in youth organizations; and Annie Rose L. Gamorot, self-supporting student and hardworking youth leader.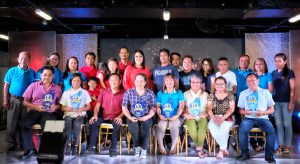 Meanwhile, the LTS Entrepreneurship Awards, which honors the legacy of family patriarch Lim Tian Siu, were given to enterprising locals who have excelled in their businesses and have contributed to their communities.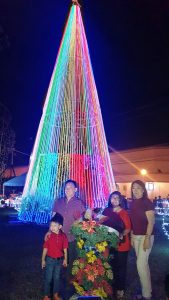 The recipients for the LTS Award individual category are: Lao Integrated Farms, Inc of Davao del Sur, producer of organic products and community programs supporter; Rosario's Delicacies of Davao City, family business that makes durian and cacao products and offers scholarship to community; and Wynward Garden Bistro of Davao City, a farm-to-table restaurant that advocates green living.
For the group category, the winners are: Toril Kalambuan Association, recycles wastes since 2011 and champion for green practices; Callawan Farmers Multi-Purpose Cooperative of Compostella Valley, community-based enterprise that helped uplift lives of their community after it was hit by Tyohoon Pablo in 2012; Green Rubber Footwear of Davao del Norte, eco-friendly footwear manufacturer run run by Persons with Disabilities.
Present during the awarding ceremony were NCCC Group chief executive officer Lafayette Lim, chairman of the board Helen Lim, NCCC Malls president Sharlene Faye Lim and NCCC Supermarket senior vice president Tjader Regis.