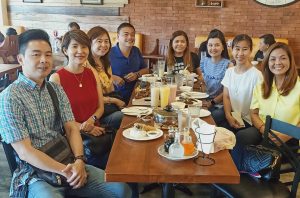 The Epicurious Gastropub started in 2017 as a restaurant and bar serving fusion fares along Padre Gomez Street. On the same year, it gave birth to humble a barbecue stall called BQQ Nation.
"My parents are good cooks. The way they work at the kitchen and how they make everything from scratch is very inspiring," said Alexes Flores Cruz, who runs the business with husband Allan.
The couple came up with the name to showcase various barbecue flavors they offer – in chicken oil, blackened sauce, sweet and spicy, and spicy sauces. BBQ is actually their acronym for "Blackened, Basted and Skew(q)ered". According to Cruz, they're set to launch new flavors early next year.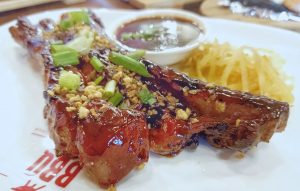 To date, BBQ Nation has 3 branches: SM Lanang, DCLA, and recently, Abreeza, plus 2 more in the offing for 2020. The Epicurious Gastropub will also undergo makeover next year.
"We just want to give our clients a taste of a hit from home – since barbecue has always been big in Davao – with twist of diverse flavors," Cruz said.