More than merrymaking at Christmas, we take a moment to offer thanks for the gifts of love and light and to share these gifts to those in need.
In partnership with the House of Hope Foundation, a partner of twelve heartwarming years, and Muzic's Kool, Waterfront Insular Hotel Davao dedicates the season of giving to children with cancer in a fundraising gala dinner for the benefit of the Kids of Hope.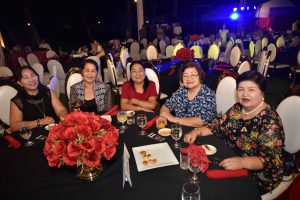 "HOPE: The Heart of Christmas" was hosted on November 26, 2019 at the Garden Pavilion and featured the city's brightest performers and home-grown talents. Davao's contemporary vocal group P-Square sang classic Christmas songs a cappella — something that reminded us of timeless traditions like singing familiar carols, putting up the tree or setting the table on Christmas Eve. The young, sweet voices of Songspell Philippines presented an enchanting Disney medley that had us spellbound — like the children we were once upon a time. Over dinner, the Gemcache band provided an appetizing, instrumental sound while the Muzic's Kool Voice Kids gave away a sweet yuletide treat.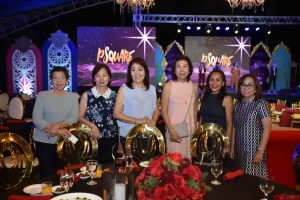 Jetz, Shaira and Julia — best known together as Zalia — sang soulful, rhythmic renditions to inspirational compositions like 'Ain't No Mountain High', 'Stand Up for Love' and 'Angels Brought Me Here', along with their popular Bisayan acts. The last chorus, saved until the end of the show, was of the children crooning 'Salamat'. And as a thoughtful gesture of thanksgiving, the children gave each one of the guests a signed holiday card for keepsake.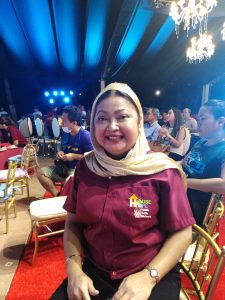 The event was organized not only to raise funds but, more importantly, spark the magic of Christmas for those who are currently undergoing treatment.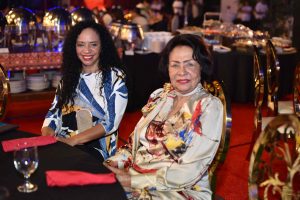 Among the guests were members of organizations known to support such causes: the Davao Association for Cancer Awareness, Inc., Rotary Club of Downtown Davao, Soroptomist International Davao, Zonta Club of Davao, Davao Events Suppliers Association and the Latina Society, to name a few.
Funds raised will be turned over on the 8th of December during the House of Hope Foundation's Annual Survivor's Day.
The gala owes its success to its Co-presenters: Philippine GBCB Management Corporation and Love & Styles; Benefactors: Davao Events Suppliers Association ( DESA), El Bonita Events, Golden Touch by Noel Tanza, Ad and Promo Management, Bless Amare Café, Bless Las Paellas and Bless Okiniiri; donors and guests, and the seamless coordination of Event Essentials.