The local durian industry is looking at expanding to the American market after a buyer bought about 300 kilograms of durian to bring to her country.
At the Wednesdays @ Habi at Kape – Abreeza, Candelario Miculob, chair of the Durian Industry Council, said the buyer, a blogger, was in the city during the Kadayawan sa Dabaw where she first tasted the local varieties of durian.
Miculob said on October 16 the buyer decided to buy about 300 kilograms of durian that was vacuum packed and frozen so that she could bring the product to America as she is based in Oregon.
Miculob said the venture was "some kind of a breakthrough" for him as this would become the chance for the local durian to penetrate the American market as well as that of Europe.
The buyer, he added, has assured him that she could send the product to those who want to buy the product even if their locations are far from her.
At present, Miculob and some local producers have been selling to Singapore and Japan.
"The challenge that we have now is maintaining the quality of our durian," he said, pointing out that at present, he is waiting for the buyer to contact him so that he can send another cargo of durian to the country.
He said local producers like him have been looking for new markets as China, considered among the biggest markets for agricultural produce, has not started buying as the fruit has not been included among those crops that it could source from the Philippines.
He said Chinese buyers have been inquiring from him how they could buy durian from the city, but because of some protocols that have yet to be followed, the negotiations could not take off. However, Miculob believed that sooner, local producers can eventually penetrate the market.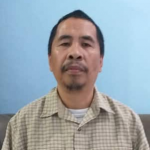 Managing Editor at Mindanao Times