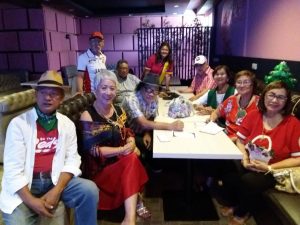 It was a bit too early as parties go, but for the busy men and women of the Davao Historical Society, that morning was just the perfect time to celebrate the joy of the season.
After the Andres Bonifacio Day event at 7am last Saturday, Nov. 30, the DHS members changed their Filipiniana and donned their party attire in colors of red, green, gold and silver. A pleasant breakfast at the group's favorite resto, Pia's Café along Quimpo Boulevard, jumpstarted the excitement this season usually brings.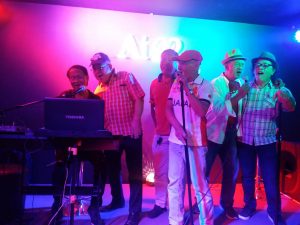 Ai22, a bar at the second floor of Marina Tuna, selected by DHS treasurer Vic Navales turned to be a great venue for the gathering. With lights on low, the Christmas tree happily twinkling and Boying, pianist and singer par excellence, waiting on the keyboard, the Christmas vibe was set.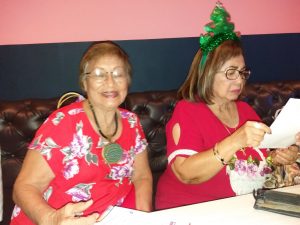 The first to use the mike was DHS vice president Maria Julieta "Tisay" Torres who did not need a second bidding to go on stage. In her beautiful black tasseled shawl, she entertained the group with songs from various genre intermittently through the morning. But what was surprising was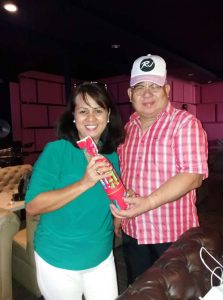 Councilor Pilar Braga's rendition of Carpenters' songs that she belted from the heart. In no time, everyone took turns using their vocals with gleeful abandon.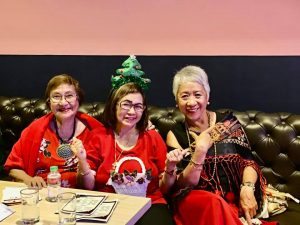 The men were not to be outdone. Wennie Gorres sang like a pro with upbeat music of the 50s 60s. A heartbeat later, the men gustily sang covers of The Platters, complete with tiny dance steps of years past. Nicky Wijangco led women to the dance floor to do a fancy chacha, boogie or, upon the proddings of Vic, line dance.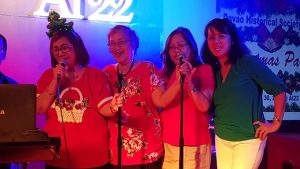 The games showed the competitive spirit of the members with everyone bringing home not less than three gifts.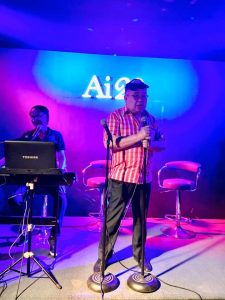 It was indeed a morning to remember for the men and women of the historical society. But what was kind of unnerving was going home, exhausted from all the partying, to find it was still 12 noon.