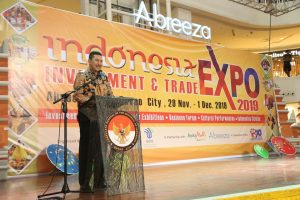 One of those annual events I look forward to in attending in Davao City is Indonesia's Trade Expo. Happily, the Consulate General of the Republic of Indonesia headed by Hon. Consul General Dicky Fabrian successfully opened the Indonesia Investment & Trade Expo (IITE) 2019 at the Activity Center of the Abreeza Mall last November 29. Ms. Grand Universe 2019 Leah May Luna-Panisales, who wore modern Indonesian outfits, did well in hosting the show. On the other hand, the Investment & Business Forum was held at the Seda Hotel. The three-day event held from Nov. 29-Dec. 1 saw the attendance of the Diplomatic Corps of Davao, Davao officials, Davao's culture lovers, and of course, Abreeza Mall shoppers.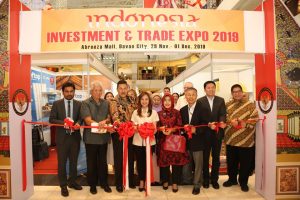 This year's event commemorates the 70th year of fruitful diplomatic relations between Indonesia and the Philippines as pointed out by ConGen Dicky Fabrian. The IITE 2019 was organized in cooperation with the Indonesia Investment Coordinating Board.
In his welcome message, ConGen Dicky Fabrian expressed his gratitude to the Philippine counterpart for its cooperation and support in strengthening the bilateral relations of both Indonesia and the Philippines. "I would like to express my sincere gratitude to our counterparts and stakeholders. This expo has been and is still part of our constant effort as a diplomatic mission of the Consulate General of Indonesia in Davao City to widen networks of our Indonesian business community and our Filipino counterparts. We have facilitated two Filipino representatives to attend the Forum on Sustainable Agricultural Farming held in Jakarta, Indonesia. We have organized Indonesian cooking demos; series of educational trips; and most importantly, we facilitated the revival of the Manado-Davao air route."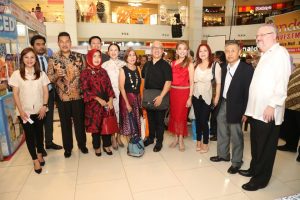 There were 26 Indonesian exhibitors selling various export-quality manufactured products, food and beverages; colorful batik materials, leather goods, fashion accessories, among others. The Indonesian Consulate General in Davao even had a stall selling authentic Indonesian cuisine. Oh yes, I was able to buy batik fabrics made from pineapple fibers and banana fibers. Filipinos now cannot claim that we are the only citizens in the world using pineapple fibers for our national attire.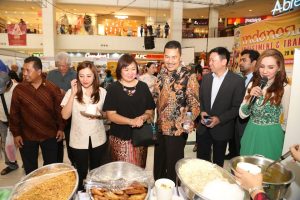 "These investment, trade and tourism events are boosting the economic activities between Mindanao and Sulawesi in particular; and the Philippines and Indonesia in general…The business forum aims to promote mutually beneficial investment and trade opportunities between Indonesia and the Philippines," said Assist. Secretary of the Dept. Of Foreign Affairs-Mindanao Uriel Norman Garibay.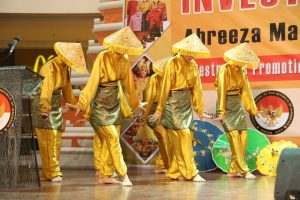 Indonesian cultural performances like songs and dances from the various regions of Indonesia were also presented to Davaoenos during the three-day event. Indonesian singers even sang some Filipino songs remarkably.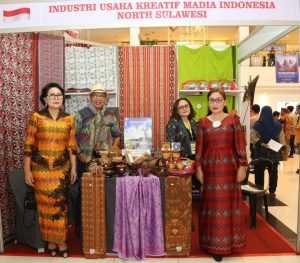 There was an audience participation for an Indonesian line dance led by no less than ConGen and Madam Dicky Fabrian. Oh yes, I truly admired host Leah May Luna-Panisales for memorizing several lines she delivered in Bahasa. She truly endeared herself to the Indonesians. What a feat!.
How I wish other countries would also hold trade expositions in Davao like what Indonesia does. It's a good way for Davaoenos or Mindanaoans for that matter to learn about another country. Bravo, Wonderful Indonesia!
Thank you, Geovani Mocodompis for the pictures.