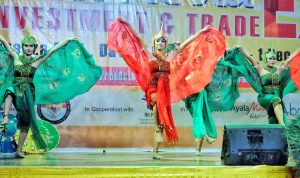 Twenty-six companies from various Indonesian industries participated in the Indonesia Investment and Trade Exhibition last November 29 to December 1 at the activity center of Abreeza Ayala Mall.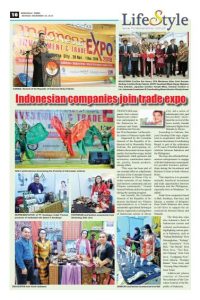 Organized by the Consulate General of the Republic of Indonesia led by Honorable Dicky Fabrian, the participating exhibitors showcased various export quality food and beverage, herbal supplements, batik garments and accessories, construction materials, jewelry, beauty products, among others.
"This expo has been part of our constant effort as a diplomatic mission of the Consulate General of Indonesia in Davao City to widen networks of our Indonesian business community and our Filipino counterparts," Consul General Fabrian said in his speech during the opening program.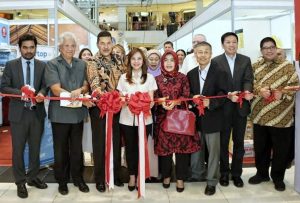 Just recently, the Consulate General of the Republic of Indonesia facilitated two Filipino representatives to a forum on sustainable agricultural farming in Jakarta, organized a cooking demo of Indonesian cuisine in Davao City, led a series of educational visits, and successfully facilitated the revival of the twice weekly Garuda Indonesia flights from Manado to Davao.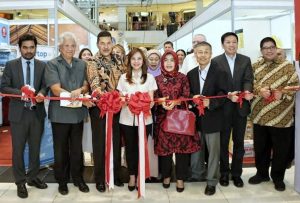 According to Fabrian, this year's hosting of the expo, organized in cooperation with the Indonesia Investment Coordinating Board, is part of the celebration of 70 years of fruitful diplomatic relations between Indonesia and the Philippines.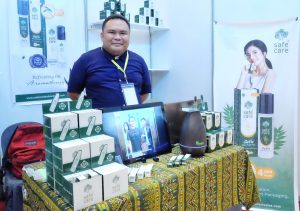 The expo also afforded Mindanawon entrepreneurs to engage with their Indonesian counterparts for possible business partnerships during the Investment and Business Forum at Seda Abreeza Hotel.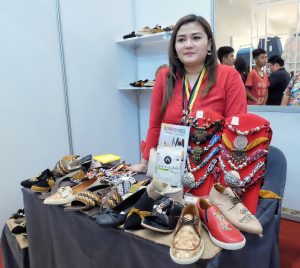 "Our objective is to promote mutually beneficial investment and trade opportunities between Indonesia and the Philippines, especially here in Mindanao," he added.
Aside from companies based in Bali, Surabaya, East Java, and Jakarta, a number of delegates from North Sulawesi also came in full force to support the air connectivity between Davao and Manado.
The three-day expo also featured a feast of Indonesian cuisine and cultural performances highlighting various places in Indonesia, such as "lndang Badinding" from Minangkabau, "Kidang" and "Nusantara" from Bali, "Tari Merak" from West Java, "Tari Kiprah Glipang" from East Java, "Lenggang Nyai" from Jakarta, "Rampai Batam" from Aceh, and "Goyang Maju Mundur" from Tobel
Additional photos courtesy of Geovani Mocodompis of the Consulate General of the Republic of Indenesia.