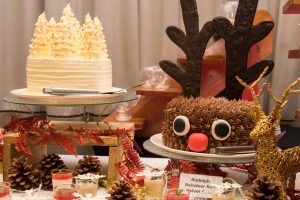 A preview of what awaits us during the holidays turned out to be a most enjoyable event as media guests were invited to Seda Misto's holiday offerings for the yuletide season at a Slumber Party last week.
Exciting games were played after the sumptuous dinner, to usher in the most wonderful time of the year for us and families everwhere who deserve the best treats!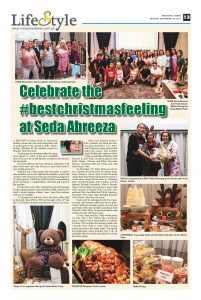 Everyone deserves the best Christmas celebration with their loved ones, and Seda Abreeza is more than ready to give all that and more!
Splendid stays await guests this December to experience seamless service and celebrate the holidays in style and comfort. Seda Abreeza provides special holiday packages for its valued guests. Aside from all the facilities and amenities guests will enjoy, a complimentary Christmas gift is part of the package.
Events and socials, Jolly Celebrations include a Banquet Feast package presents a special holiday buffet crafted by the hotel's award-winning culinary team. Open Bar packages will also be available.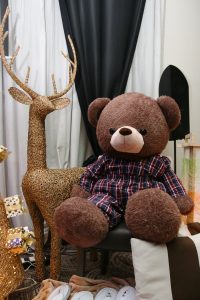 A Christmas Eve and New Year's Eve Mass will be held in the hotel, from 6PM to 7PM on the night of the 24th and the 31st to further solemnly remember this season's occasion.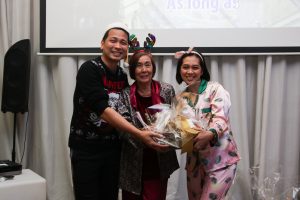 Misto has Yuletide Delectables available for lunch and dinner from December 1-31, 2019, which features menu options that match the season. This includes Apple Walnut and Cranberry Salad, Cajun-spiced Baked Chicken, Beef Braised in Red Wine, Bourbon-glazed Pork Belly Chunks, Cherries and White Chocolate Mousse, Christmas Jelly and Cream, and Café Latte Panna Cotta.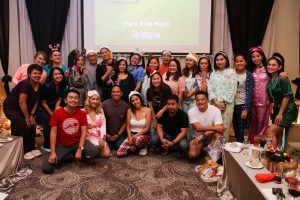 On December 24th, Misto diners are sure in for a culinary showcase from its culinary team. Seda Abreeza's classic Slow-Cooked Roasted Angus Beef Short Plate with Rosemary Gravy is on the menu, along with favorites as Christmas Ham, Roasted Boneless Pork Lechon, and the featured Yuletide Delectables. Misto's desserts always aim to please and spoil one's sweet tooth with a spread of Tiramisu Yule Log Cake, Gingerbread Cake, Snowflake Red Velvet Cupcakes, Christmas Tree Angel Cake, Rudolph Reindeer Choco Moist Cake and a lot more!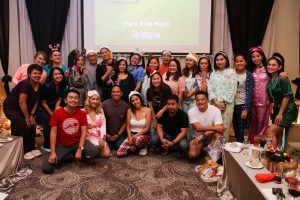 Guests will be entertained with live music all night, with surprise raffle items up for grabs. Come Christmas morning, guests can meet and greet Santa with treats and gifts in the bag at Seda Abreeza's hotel lobby as guest performers sing all-time favorite Christmas songs.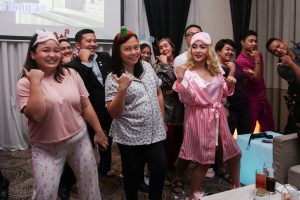 A "Pop, Clink, and Fizz" Party awaits guests for New Year's Eve.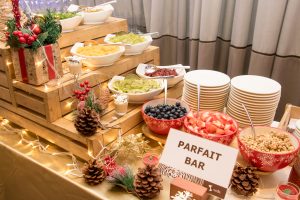 Before the countdown party, a Media-Noche dinner buffet is available at Misto. This includes free-flowing drinks and cocktails from 7PM to 1AM, with exciting games and prizes the entire night. The upbeat and enthusiastic dance partying vibe is up 'til midnight with a live band and a guest DJ to keep the music going.