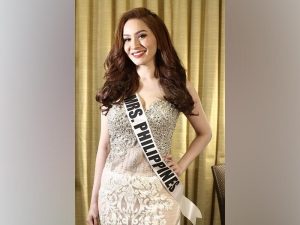 As Davao's malls and hotels began lighting up for the festive Christmas season, a lone star from Davao flew to Manila to show the brightness still of Mindanao despite the havoc created by the series of earthquakes that struck the region recently. A true Davaoena, the tall, pretty, witty and yes, very talented Leah May Luna-Panisales is a true veteran of beauty pageants since she turned 13 years old. Take note that she has won over 40 beauty pageant titles. The crown from the Mutya ng Davao 2000 beauty pageant is what she considers as her most valuable piece of jewelry.
"After getting married and raising three handsome and healthy sons, I gave up my dreams of competing in beauty pageants. I never got the chance to compete in national and international pageants since I got married at a young age," was what she told the country's beauty queen maker and popular fashion designer, mama Renee Salud. Last September 2019, despite her strong hesitation, a beauty pageant aficionado was still able to convince her to join the Mrs. Grand Universe 2019 beauty pageant at the last minute.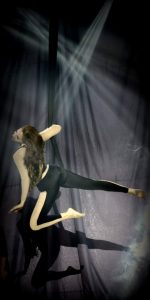 "The opportunity to bring back my self-confidence and to represent the Philippines and Davao was what mattered the most to me," she recalled. Leah May Luna-Panisales of Davao reaped all the major awards of the beauty pageant which included Mrs. Grand Universe 2019, Mrs. Model Universe, Best in Production Wear, Best in Talent, Best in National Costume, Best in Evening Gown, and Mrs. SNI which gave her the opportunity to be the ambassador of the company's Colostrum Skin Care line, Firenze.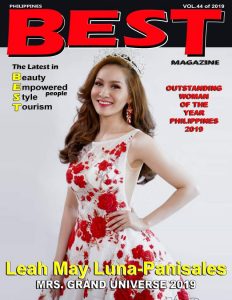 As if her present job is not enough to keep her busy, Leah May also reigns as Vice President of the Supermom's Club; a loyal member of AMUMA Cancer Foundation; and is quite active with the Davao Ploggers whose members jog or run while picking up trash and litter found scattered along the streets of Davao City and disposing of them properly. The attractive and hot mama is quite popular as well in conducting personality development training seminars; and is often invited to sit as judge in beauty pageants held even in the far corners of the region. Mind you, but this Ilonggo-speaking beauty always travels with her constant chaperons—her mom, dad and sister. "Yes, just like how it was when I was still competing during my youth. They're my constant bodyguards who keep me safe from whatever unexpected and unpleasant encounters that will confront me," she reveals with a laugh.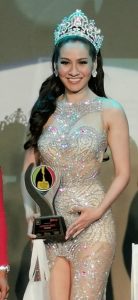 Just this second week of November, Manila's Best Magazine proclaimed the Davaoena as "Outstanding Woman of the Year Philippines 2019" on the basis of Leah May's "characteristics as a person with strong values, faith, talent, intellect, discipline and ambition." "The Outstanding Men and Women of the Year Philippines award giving body recognizes Leah May Luna-Panisales' exceptional and inspiring story which we have featured in the Best Magazine," so said Best Magazine Publisher Richard Hinola, who also proclaimed Leah May as the best dressed lady celebrity during the awards night held at the Al Teatrino Promenade, Greenhills, San Juan City.
"My sister, Jade, and I joined beauty contests in the past with the goal to win and earn prize money which we needed badly especially during the time my father lost his job. It was the bread and butter of the family. We paid our tuition fees with the cash prizes we'd win while giving whatever is left to our parents. Indeed, experiencing hardships in your life makes you a strong person in the no retreat, no surrender mode. I'm also grateful that I had a good and sincere talent scout who believed in my having the potential of a beauty queen."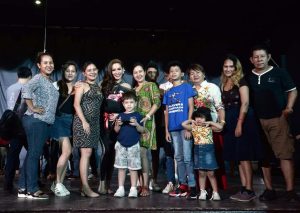 "I learned what it is to be confident, shy that I was during my younger days. Joining beauty pageants helps you feel comfortable in your own skin and makes you overcome your fear when you stand before people you don't even know and speak to them and even perform for them to showcase your wit and talent. It takes a lot of preparation and hard work to be able to convince the judges and the crowd that you are the best and outstanding one truly deserving of the title from among the many other contestants who are just as equally eager to win in the competition," narrated Leah May adding, "Before all these, I couldn't even hold a good conversation with the adults. Now, it just comes naturally to me; and it's truly an advantage especially in my line of work. After winning Mutya ng Davao 2000, I was also hired as model for a lot of fashion brands which I loved doing being a self-proclaimed fashionista. I also became a model of Jon Nunez's Glam Model House. I did work with tv stations as host, among others. I was able to travel abroad and the trips, indeed, widened my horizon and gave me the hope to dream big. Now, after almost 20 years, here I am fulfilling the role of Mrs. Grand Universe 2019 to the best of my ability. I also wish to thank Best Magazine for declaring me as an Outstanding Woman of the Philippines 2019.