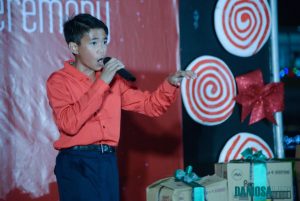 For about 150 children of three orphanages it was not just a night of beautiful music and sparkling lights, but also a November night full of hope.
The children of the Field of Dreams and S.O.S., House of Hope joined employees and guests of the Damosa Land Inc. in the Christmas lighting event of the company at its Christmas Village to signal the start of the yuletide season in its unique way.
For third year in a row, the children have become the main beneficiaries of the homegrown real property developer in its annual activity.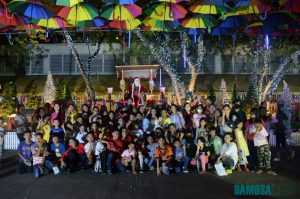 Ricardo F. Lagdameo, grandson of the company founder, the late Don Antonio O. Floirendo, his brothers Anton and JM and other company executives were on hand to turn over the gifts to the children and witness the event.
The event also served as the venue of the company to call on the people to extend help to the victims of recent earthquakes in North Cotabato and Davao del Sur as the company and the other companies under the Anflo Group of Companies have been extending help to the less fortunate residents of the two provinces. It has conducted two waves of donation drive for the two provinces.
One of its contractors, Colliers, also turned over about 1,000 bedsheets to the company as its donation to the earthquake victims.
The company said the event is also a testament to its desire of helping a better community as it emphasizes that Christmas "is not just about receiving gifts from your friends and loved ones, but it's also important to remember that there are those who are less fortunate who are in need."
The village was set up for people who frequent the Damosa Complex, where its Damosa Market basket is located, so they can take their pictures with the decorations as background.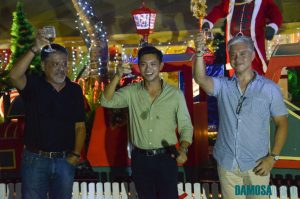 The night was made special with the presence of a very talented Davao-born boy who has been making waves in the international theater scene.
Julien Joshua Dolor Jr. has performed as the young Simba in the Disney musical The Lion King both in the Solaire Theatre in Manila and the iconic Marina Bay Sands in Singapore.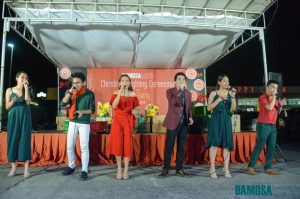 Dolor, JJ to his family and friends, has also been named the newest and youngest Child Ambassador of World Vision Philippines.
Another group, the PSquare Chorale, also serenaded the children and the guests with Christmas songs.
The event left an indelible mark on the faces of the children as they went back to their respective adopted homes with their gifts. It was truly a night of a gleaming hope.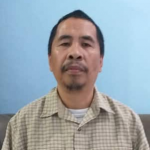 Managing Editor at Mindanao Times