Dalareich Polot wasn't born with a golden spoon but she sure had luck on her side. With a name like
Dalareich, which may sound like "dollar" and "rich" (she was actually named after a former Panglao mayor), you can never go wrong.
However, Polot didn't just allow fate to work wonders. In fact, she and her family worked hard to get to where they are now. The 31-year-old chocolatier's father, Ricardo, was a tricycle driver while her mother, Elsa, was a street cleaner.
"Since we were kids, my parents were already making tablea but nobody really cares much about it because we just get cacao from our backyard," she reminisced.
While Bohol doesn't have huge cacao farms, like Davao, almost every Boholano household has two to three trees.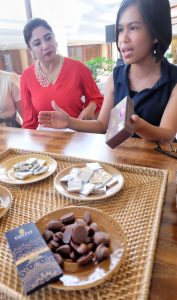 "My mama would make tablea by hand and sell them anywhere she could.
There was no government support then. She was on her own. But I'm proud to say that we were able to finish college because of her tablea," she shared.
Since 1994, her mother used her first born's name as their tablea brand. "People started to call me Dalareich Tablea, not Dalareich Polot anymore," she said in jest.
"Later on, I asked my mom 'why is that we have Chocolate Hills but no chocolate?' Knowing that we have an abundance of cacao trees, I started a project called Adopt-a-Cacao tree to help us rehabilitate old cacao trees," she shared.
Although a Computer Engineer, she was determined to be involved in their family business.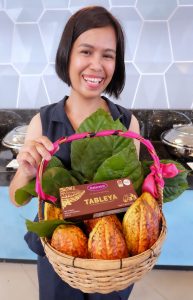 In 2014, Polot studied bean-to-bar chocolate making at the Cacaolab of Ghent University in Belgium as a scholar.
"I learned that we have an old variety of cacao called 'creolo' in Bohol, one of the best in the world, brought by the Spaniards," she said.
When she returned home, she developed her own Ginto Luxury Chocolates from her mother's tablea. With the education she got in Belgium, Polot has also learned to discern the different tastes of chocolate based on location.
"In Davao, you have a more fruity taste while in Bicol, it's more nutty, perhaps due to pili nuts. Meanwhile, in Bohol, it's more earthy and tastes a bit like coffee. Just imagine the possibilities. With more than 7,000 islands, we could have 7,000 different tastes of chocolate. Philippines is a big market for chocolate production but we're still starting," she shared.
Polot recalled her first foray in the international chocolate exhibition back in 2017 in Paris, France. In the 5-day exhibition, the Philippine delegation – composed of 6 chocolate producers, including Malagos Chocolate, Theo and Philo, Auro and Polot's Ginto – sold out their products in barely 3 days.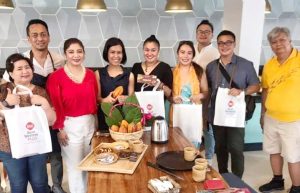 Fast-forward to August 2019, Polot's Dalareich 100% Unsweetened Chocolate won a Gold Award in the international London-based Academy of Chocolate Awards. It was the first time that the Philippines got a Gold Award since the awards began in 2015. It was also the first time for Polot to send an entry and bested more than 1,500 entries from 46 chocolate-producing countries.
The award may have added a feather to Polot's cap but she believes there's more work to be done.
"We need to produce 5 tons a month. For now, we still get 50% of the volume from Davao. But there's no competition because we help each other in making Philippine chocolate known to the world. We still need to rehabilitate more old Cacao trees in Bohol though," she said.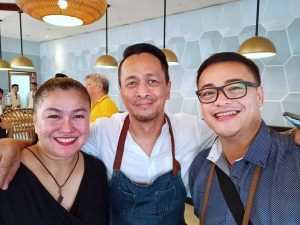 Polot's award-winning chocolate was one of the local products highlighted during the opening of Best Western Plus The Ivywall Resort last November in Panglao.
"We infused local elements to our design and gave importance to Dalareich's chocolate. We want to showcase the things that Boholanos take pride in," said marketing consultant Cyrus Cruz.
As to where Polot would take her chocolates next, she quipped: "I am just a dreamer, a daughter who wants to showcase Philippine Chocolate to the world ."