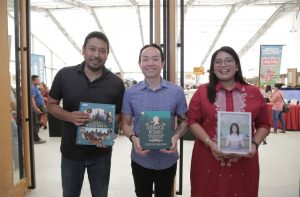 Bookworms can choose from over a million books at the world's biggest book sale, which started Nov. 22 and ends Dec. 2, 2019.
The Big Bad Wolf book sale returned to the city for the second year running with over one million brand new English books to choose from a multitude of genres. Bibliophiles in Davao will be excited to hunt for their favorite titles at 50% to 90% off recommended retail price. The world's biggest book sale is held for 24-hours straight at the Enderun Tent, Azuela Cove. Entry to the event is free.
Visitors can stock up to binge-read all year long on affordably priced books. Books from copious genres including music, self-help, architecture, biographies and more are at hand.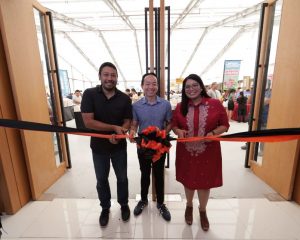 Fiction readers can devour various titles including literary fiction, classics, thriller, romance and young adults. Parents will find an assortment of children's books including activity books, pop-up books, coloring books and audio books.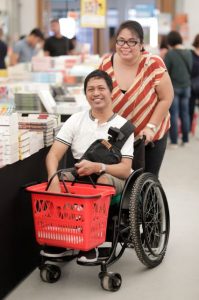 Andrew Yap, co-founder of the Big Bad Wolf says, "The Big Bad Wolf book sale has received tremendous support from the public in the Philippines throughout our numerous book sales here. Over the past two years, we have continued to convert non-readers to readers and hope to eradicate illiteracy throughout the nation."
Exclusive to the Big Bad Wolf booksale are the magical books, which transforms the act of reading with its Augmented Reality (AR) technology. The books combine both digital storytelling with the traditional format to allow the little ones to travel far with their imagination.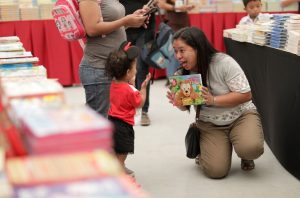 Parents find it interesting to have an exciting and animated book as a tool to instill reading habits from a young age and keep coming back for new books from the series. Characters come to life from classics such as Little Red Riding Hood and Cinderella.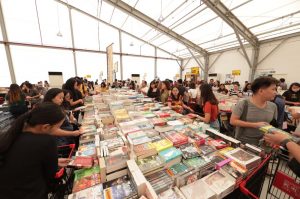 In the Philippines, the Big Bad Wolf Book sale works closely with Gawad Kalinga, as they reach out to communities in the country by giving back and making a difference in every place they visit.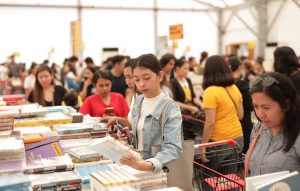 "Today is a celebration of friendship brought about by a belief that working together for the common good will bring out greatness from each other. The Big Bad Wolf book sale Davao and Gawad Kalinga is forging a partnership that aims to bring affordable books to the hands of Filipino readers and non-readers alike. This year, we decided to go the extra mile, as for every book that is purchased at the sale, a portion of the proceeds will be contributed towards building transitional houses for the earthquake victims and the Big Big Wolf book sale is kick-starting this initiative by pledging to build 50 transitional houses. Sa Samahang Big Bad Wolf Book Sale and Gawad Kalinga, Walang Iwanan!" said Jose Luis Oquiñena, executive director of Gawad Kalinga.