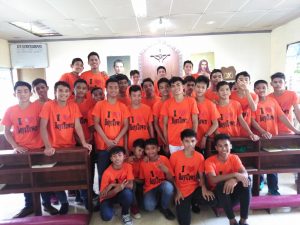 It was a fun and enjoyable day for the wards of Boystown Davao as they celebrated the 49th year of existence in Barangay Ma-a, Talomo District. The board of directors of the foundation led by the chairman, Salvado Arpafo Angala, attended the Eucharistic celebration, followed by a short program where the boys presented hip-hop numbers to entertain guests, sponsors, and benefactors.
Boystown used to be the facility catering to children-in-conflict-with-the-law, but now, it is home to underprivileged boys who simply need a break in life.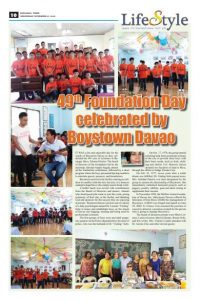 A buffet lunch was served with contributions from the Board of Directors and donors. Alumni who found good jobs came to join the event, giving testimony of their stay at the facility and thanking God and sponsors for the success they are enjoying at present.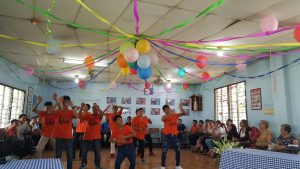 Boystown Davao was born out of a desire of a lady psychologist named Dr. Lourdes "Unding" Solis to house and rehabilitate boys on the streets of Davao city begging, stealing and being used by professional criminals.
The first groups of boys were provided temporary quarters at the Police department by the chief of police, who was the husband of Dr. "Unding" Solis.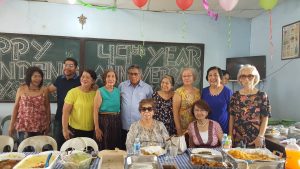 On Oct. 17, 1970, the group started soliciting help from prominent citizens of the city to provide these boys with their basic needs, such as food, clothing and shelter. Col. Honorio Garcia donated two hectares of land in Ma-a, through the efforts of Judge Vicente Cusi.
On Feb. 23, 1977, seven years after a noble dream was fulfilled, Dr. Unding Solis passed away. Mrs. Soledad Duterte was then designated by the group to assume the directorship of Boystown. She immediately embarked backyard projects such as piggery, poultry, rabbitry, goat and duck raising to supplement their income.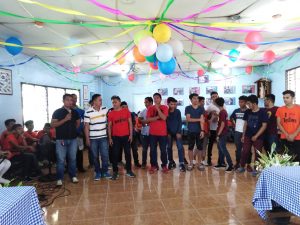 In November 1999, the Welfare Action Foundation of Davao Inc. (Boystown Davao) offered the Salesians of Don Bosco (SDB) the management of Boystown. A MOA was forged and signed on June 28, 2000. Fr. Franco Uras assumed the position of executive director, a position created for the person who is going to manage Boystown.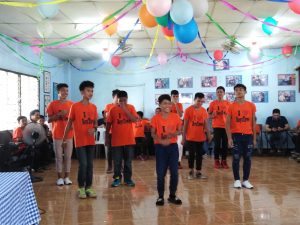 The board of directors present were Mitos Lorenzo, Leticia Averion, Marivic Rustia, Rosele Solis, and this writer. Mrs. Charito Lizada attended with Dr. Aurora Chio and other invited guests.