The Bank of the Philippine Islands (BPI)-subsidiary BPI Direct Banko Inc. (BPI Banko) is targeting to expand its loan portfolio to 600 accounts next year from 490 as of end October.
In an electronic mail sent to TIMES over the weekend, the Ayala-led savings bank said the target is part of the 1,000-client goal in the next five years.
The bank, it said, is set to end the year with 300branches with 91,000 clients and P7 billion in loan portfolio.
"Davao City has nine BanKo branches and will soon have more to serve other areas," it said, although it did not mention the number of branches to be added.
"As for growth areas, it is mostly market vendors," it added as it has focused its attention on the self-employed and micro-preneurs (SEMEs).
In the city, the average loan is about P35,000. A borrower can borrow between P25,000 to P300,000 with an interest rate of 2-2.3% per month.
The bank said it is confident that will be able to hit its target as this type of loans "is easy to market" as the target sector is among those looking for small capital to sustain their businesses.
Another reason, it added, is that it is easier for borrowers to obtain the loan because the requirements are "not hard" as they are only required their business permits, barangay clearance and any government-issued identification cards.
Also, bank marketers, the so-called Banko Mares and Banko Pares "will be the one to approach them (prospective borrowers) even if they have small or big businesses."
It added that has continued to expand its increasing its reach by conducting roadshows and caravans, as it is also looking at opening more branche.s
In October, bank officials visited the Bankerohan public market here, the biggest public market in the city, as part of its "palengke caravan."
Rodolfo K. Mabiasen Jr., bank enterprise loan and branch network head, said that the visit is part of the mssion of the bank to reach out to its clients and help them understand financial literacy.
Mabiasen added that there is a need for people to "lose the get-rich-quick and one-day-millionaire mentalities and understand the value of financial planning and discipline."
He said the bank "has tailored its products and services to meet the needs and capabilities of" SEMEs as it has made securing loans easier.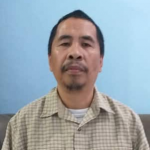 Managing Editor at Mindanao Times