At least P108,000 has been pledged to the Ribbon of Hope, Davao Doctors Hospital Cancer Care Advocacy in October following back-to-back events supporting the advocacy to research the cure for the illness.
This year, Davao Doctors Hospital has partnered with long-time institutional partner Waterfront Insular Hotel Davao for a series of events and promotions that aim to address possible cures for the illness.
Jennifer Romero, sales and marketing manager at Waterfront Insular Hotel Davao, said the partnership between the two brands has so far yielded P108,000 in pledges, in terms of sales from an art exhibit, and #PinkMatters advocacy events Pink Party 2019 and the room booking promos.
The DDH advocacy was the recipient of proceeds from a portion of the sales of the hotel's events, which included fashion shows featuring Mindanawon designers such as Joy Puro Abayon, Melissa Ajaddi Chin, Julien Gentica, Thato Kambali Inggo, Akmad Kari, Matet Edcil Pineda, Mac Taug, and Jose "Pepe" Quitco; as well as works by Love and Styles by Cristina Yip.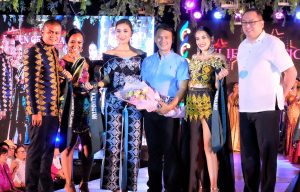 These designs were worn by visiting candidates of Ms. Earth 2019, namely the candidates from the Dominican Republic, Canada, Venezuela, South Africa, Malaysia, Thailand, South Sudan, Australia, Armenia, Russia, Honduras, Bolivia, Nigeria, Nepal, Mongolia, Spain, Germany, Poland, Korea, Singapore, Netherlands, Argentina, Hungary, Virgin Islands, and Kazakhstan.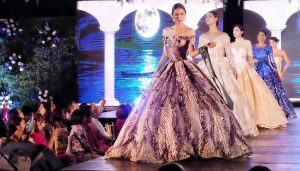 Aside from the Pink Party, the hotel partner also hosted an art exhibit titled Pink October, which exhibited works from Mindanao women artists.
The Waterfront Insular Hotel Davao is also currently holding a hotel room promotion starting October.
All these efforts are intended to help fund the Davao Doctors Hospital's Ribbon of Hope Cancer Care Advocacy and to assist women in need of early detection and proper treatment.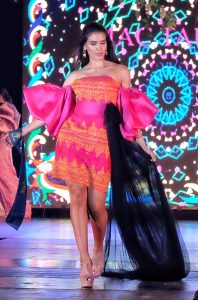 Both DDH and Waterfront have been partners since the establishment of the Ribbon of Hope advocacy here.
Speaking about the Pink Matters Advocacy, Mirasol Tiu, DDH vice president for human resource and administration, emphasized awareness and early detection.
"It's really important to campaign awareness," she said. "Because early detection saves lives."
The ROH campaign was launched in February 2018, with a primary goal of awareness campaigns about cancer through several activities, such as the annual Christmas Tree of Hope, a Ride for Cancer, as well as the partnership with brands such as Waterfront.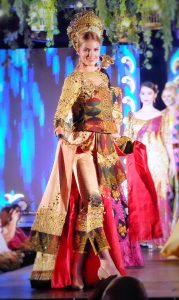 October of every year is Breast Cancer Awareness Month.
Davao Doctors Hospital is a privately owned, tertiary level and multi-specialty hospital located in the heart of Davao City, the business hub of Mindanao.
From its foundation in 1969, today it remains the largest and most modern hospital in Southern Philippines, with 250 beds and offering state-of-the-art diagnostic, therapeutic and intensive care facilities in a one-stop medical center.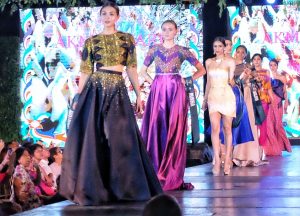 DDH is the leader in all medical specialties, including cardiovascular medicine, orthopedics, gastroenterology and endocrinology, neurology and neurosurgery, cancer, ophthalmology, and digestive and liver diseases in the region.
Photos by Ian Garcia