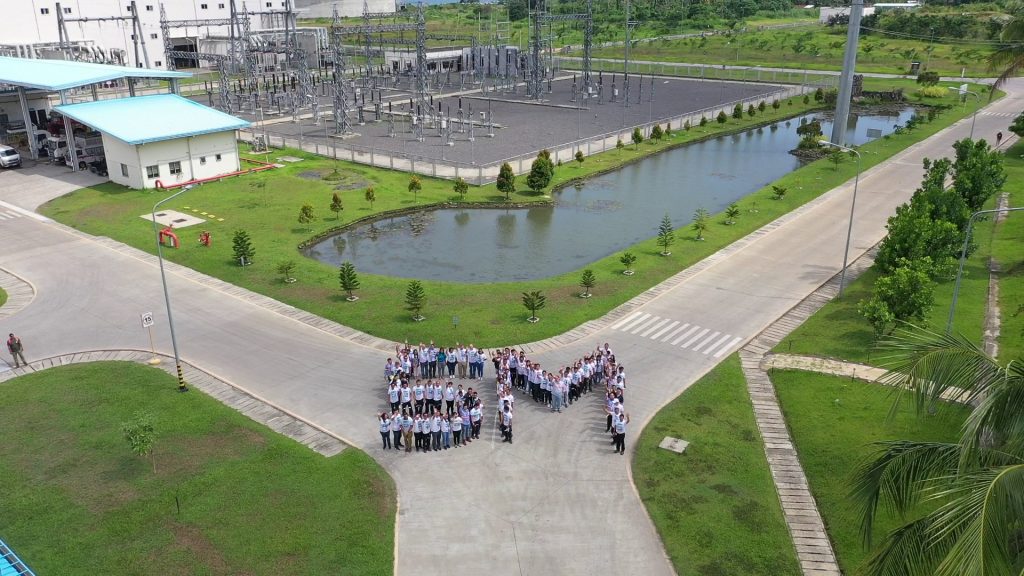 For AboitizPower, safety is the topmost priority. This way of thinking is instilled in the culture of its employees. As a testament to this commitment, AboitizPower-Coal Business Unit (AP Coal BU) recently clocked in 5 million safe manhours without lost time injury (LTI) last Oct. 1, 2019.
The company celebrated the milestone in a simultaneous thanksgiving across its facilities in Luzon, Visayas, and Mindanao. With an average of over 800 people working inside the power plants in Davao City and Toledo City, this achievement is a significant milestone in upholding a culture of safety.
During the celebration, AP Coal BU President and Chief Operating Officer Danel Aboitiz gave insights on what he believed could lead the team to the next safety milestone.
"Ultimately, living our values and culture is the one unifying call to action that each one of us can support in our own way. We need to highlight owner's mindset and teamwork. I'd like to encourage you all to be vigilant of safety risks and constructively engage your teammates. Do not be afraid to point out opportunities for improvement. Let's work together and take steps to make our workplace safer," said Danel.
The AboitizPower-Coal Business Unit manages and operates the coal-fired power generation assets of the Aboitiz Power Corporation. Therma Luzon, Inc. (TLI), Therma Visayas, Inc. (TVI), and Therma South, Inc. (TSI) primarily comprise the Coal Business Unit.
***
About AboitizPower
AboitizPower is the holding company for the Aboitiz Group's investments in power generation, distribution, and retail electricity services. It advances business and communities by providing reliable and ample power supply at a reasonable and competitive price, and with the least adverse effects on the environment and host communities.
The company is one of the largest power producers in the Philippines with a balanced portfolio of assets located across the country. It is a major producer of Cleanergy, its brand for clean and renewable energy with several hydroelectric, geothermal and solar power generation facilities. It also has thermal power plants in its generation portfolio to support the baseload and peak energy demands of the country.
The company also owns distribution utilities that operate in high-growth areas in Luzon, Visayas, and Mindanao, including the second and third largest private utilities in the country.