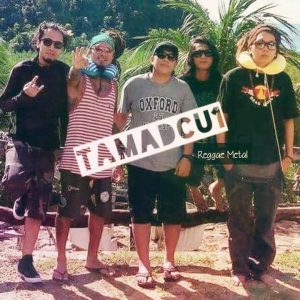 It was music that bound everyone here, the voices using their equipment and instruments the best way they can.
A few days after musicians from Davao heeded the call, what started as a seven-bar endeavor ended up being an effort that grew twice its size, reaching areas as far as Davao del Norte, and even Manila haunts such as Cubao X.
Usa ka Bundakan para sa mga Naig-an ended up as one of the most successful band events held in Davao, showing a crop of musical artists just waiting to be tapped.
"Sobrang successful," Chip Canonigo of Musika Wadab told TIMES.
Canonigo and a handful of his friends went to all the gig venues to survey the donations brought to the gigs from at least 12 venues, with only P50 entrance fee in the form of donated goods.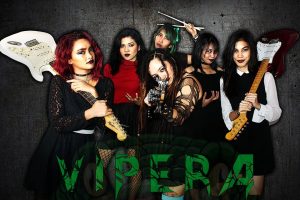 Right now, the organizers of the major Usa ka Bundakan have decided to ask for the assistance of organizations such as the Red Cross, as help was still pouring in.
"In one day I traveled from Tagum to Toril, hitting almost all stops to get the donated goods. All venues who played were filled with people. They were mostly curious about the bundakan part," Canonigo said.
Reggae, metal, rock, ska, punk everyone came out to play.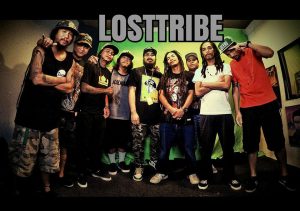 There were even bands who were not able to, only because of the happy problem of the lack of venues.
Meanwhile, Davao-based Minpop artists did the same thing in places such as the Roxas Night Market. People enjoyed the street busks, with the proceeds used to buy mosquito nets and blankets for beneficiaries.
Tipsylogan in Toril "had a small turnout at the start but ended up as one with the most donations in terms of donation per person ratio," Canonigo said.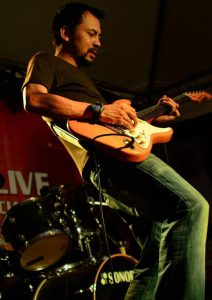 At Gio's Crib along Bonifacio St, several goods were carried into a pickup truck by the bands that played.
Initially a rock and reggae effort, the hiphop scene here also held gigs of their own, while help also came in from places in Visayas such as Tacloban.
According to Chip, the volunteers from Visayas estimated the donations to be around P300,000.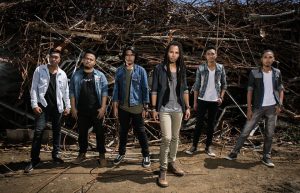 Chip describes the experience as overwhelming, especially since the music scene here is needlessly obscure, despite the relative democratization of music, with the hesitation of record labels making way to self-uploaded ventures such as YouTube, Spotify, and Deezer, among others.
It was music that bound everyone here, the voices using their equipment and instruments the best way they can.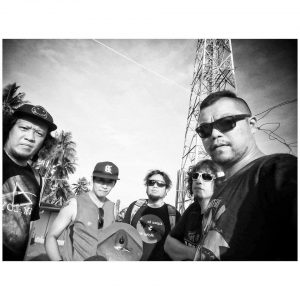 Along the way, the group came up with a tribute song: Tugon, a song penned by Wardy Puyod for the victims of the 5.9 quake and sung by artists such as Giovanni Gaite of Soundtank, Puyod of Alagad, Canonigo of AcidRadius, Alkhaliff Mukharram of Wrong Children, Pitel Aclon of Hyper Hippo,
Joey Esperas of Spooky Serna, Jack Frost Berdos of Three Fold Section, Datu of Moawh, Addy Negrido of Remnants of Catacombs, Gaga of Lost Tribe, Jong Zamora of Papi, Soulbrah Lion of Tamad Si Juan, Junnix Daclison of Noiz, Indiana George and Crocodile Dudong of Taliban, and Reg Twostone of Tamad Si Juan. Thea Pitogo made a special appearance in the music video. Guitars were by Kram Noiz Legara, and various parts of the song were accompanied by other musicians, Mindanao artists all.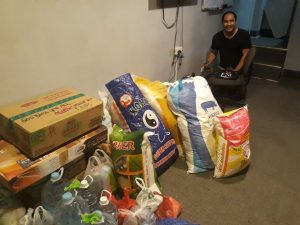 To date, the music video ala USA for Africa's We Are the World, has gathered 202 shares and has been viewed by 5,000 people on Facebook alone.
"The usa ka bundakan sa mga naig-an gig also helped unite bands, musicians and artists across the board proving that by focusing on cooperation we can achieve more," Chip said.

Even with the outpouring of support, Chip is still humble about it, still refusing to say it was his idea. As consistency goes, Chip is still at it: He's now cooking up more ideas for bands and musical groups here.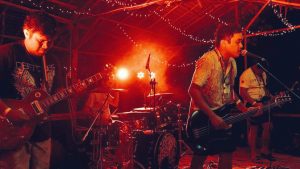 Participating bars were (among others) Gio's Crib, Zero82 Lokal, Tipsylogan, Pete's Point, Fish Tea (General Santos City), Cerebro Bar (Tacloban City), Cubao Expo, Roxas Night Market (Min Pop artists), Calle Cinco, The Barn (Tagum), Suazo, State of Mind, Stre3ts, Frog Kaffee, and TopBudz.