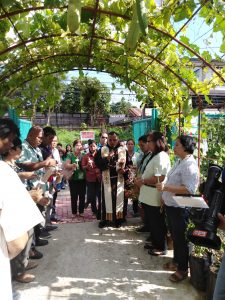 In time for the Christmas season when prices of organic vegetables increase, to the disadvantage of the low income communities, the Department of Agriculture has opened a six-hundred square meter area inside the Botanical Garden in Marfori Heights Subdivision. The Botanical Garden is owned by the City of Davao which has allocated the space for growing organic vegetables for the neighboring communities.
Barangay 9-A Captain Roderico Llubit said the vegetable produce is given free, especially to the senior citizens who need fresh vegetables for nourishment and cannot be buying these products at the malls and supermarkets.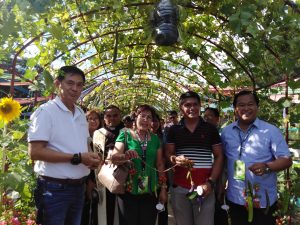 Leading the ribbon-cutting ceremony on Wednesday, November 20, 2019 were Councilor Ralph Abella, Chair of the Committee on Agriculture, Marilyn Agonia of the CSSDO and Barangay Captain Roderico Llubit of Barangay 9-A.