Davao City – Title-contenders University of Mindanao and St. John Paul II College of Davao are set to extend their winning momentum when they take on separate foes in the resumption of the Collegiate Sponsors League (CSL)-Escandor Cup, Friday (November 22) at the Davao City Recreation Center (Almendras gym).
University of Mindanao (4-2) takes on Cor Jesu College of Digos (2-2) at 6 p.m. following with St. John Paul II (4-1)-San Pedro College (0-4) tussle at 4:30 p.m. in the Bracket A division.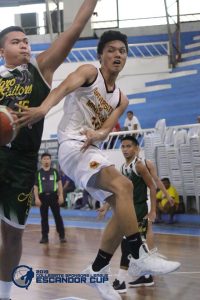 Also for Bracket A, Holy Cross of Davao College (3-3) battles Davao Merchant Marine Academy (3-2) in the main game at 7:30 p.m.
The lone Bracket B division match-up will feature AISAT Davao (2-3) versus Holy Cross Academy of Sasa (4-1) in the opener at 3 p.m.
The games which will serve as the elimination round for the coming Philippine Collegiate Champions League (PCCL) regional finals is under the supervision of the SBP-XI chapter.
Games today – Davao City Recreation Center (Almendras gym)
3 p.m. – AISAT vs. HC Sasa
4:30 p.m. – SPC vs. St. John Paul II
6 p.m. – UM vs. Cor Jesu
7:30 p.m. – HCDC vs. DMMA