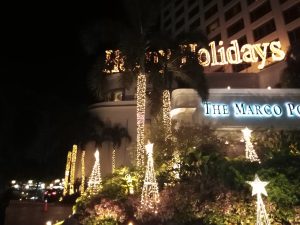 Just a month before Marco Polo Davao celebrates its 21st anniversary, the hotel lit up the iconic building in the traditional Christmas Lighting Ceremony at the hotel façade.
The event was attended by the hotel's regular guests, key people from government and private sector, and members of the digital and print media. Everyone was warmly welcomed by the Marco Polo Davao's management team, headed by general manager Colin Healy, and the Melodies of Marco Polo, the hotel's choir.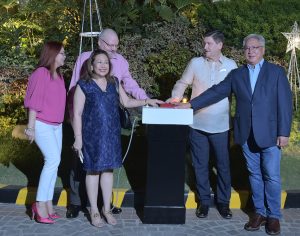 This year's lighting ceremony was a dedication to the earthquake victims in Central Mindanao, especially the affected areas of North Cotabato.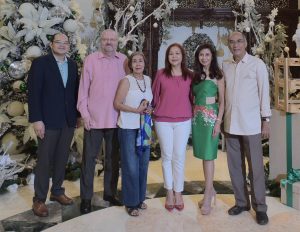 General manager Colin Healy says, "We have been through a lot, significantly the recent natural events, but we have risen above those challenges. Before we close 2019, it is the perfect opportunity to give thanks and celebrate the Yuletide season with family and friends. Marco Polo Davao would like to dedicate this lighting ceremony to the earthquake victims of Mindanao by opening our hotel as a channel for people who want to share and help even in small ways."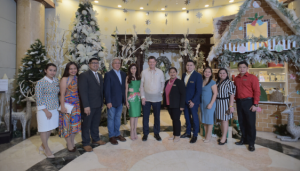 The ceremony was followed by cocktails, where guests savored food that will make up the buffet festivity in the coming Yuletide season. This year, the hotel lit up the building with white accents, with the Gingerbread House as the centerpiece.