Malaysian companies that are information and communications technology (ICT) operations are looking at offering solutions to the local business process outsourcing (BPO) industry.
Siti Azlina, Malaysia External Trade Development Corp. (Matrade) Manila trade commissioner, said ICT companies that joined the trade forum Wednesday have started exploring possibility of offering solutions to BPO companies operating in the city.
"We want to complement (the operations of the local BPO industry)," said Azlina, pointing out that the Malaysian companies have developed solutions that can BPO operations.
She said the two sides have started their discussion for collaboration.
Of the six ICT companies, on the other hand, one of them has been using artificial intelligence to predict disease outbreak, Azlina said. "It (the technology) would be very useful to the DOH (Department of Health) to predict any incoming outbreak and to do the planning," said Ms. Azlina.
Abu Bakar Yusof, Matrade Exports Promotion and Market Access Division senior director, said another area that can be explored is for Malaysian companies to source raw materials for their operations back in Malaysia.
"Davao and Mindanao are very strong in agriculture sector," Mr. Yusof, pointing out that Malaysian companies can start buying crops like coconut and banana and come up with value-adding in their country to sell the processed products in the export market.
Although Malaysian companies can just do the manufacturing in their countries, "if there is enough good reason (for them to set up their operations in Mindanao), they might as well set up their operations here," he said.
He admitted that Malaysian companies "need to be close to the supply chain," and that they might pursue in setting up their operations in Mindanao if there enough advantages like incentives offered to new companies that invest in the local area.
This developed as an official of the Davao City Chamber of Commerce and Industry (DCCCI) believed the trade mission will pave the way for eventual collaboration between Malaysian investors and local companies.
"There are many synergies to explore," said John Carlo B. Tria, DCCCI executive vice president and one of those who attended the forum.
Tria said the two sides will look at how they can work together in growing their respective businesses.
The use of technology, particularly automation of operations, has become the main shift in the Malaysian business direction as it wants to "use less labor possible," said Azlina.
Meanwhile, the Malaysian investors are also looking into joining in the "Build, Build, Build" program of the Philippines as seven companies are in the construction industry, including those into manufacturing construction products.
Azlina said Malaysian companies have started participating in the program, although their participation is still minimal.
"We want to be part of that (infrastructure program)," she added.
For Malaysian businesses to be able to assimilate into the local business sector, he said, they need to study local policies and "understand the (local) culture, the way how local people are doing business."
"We want our Malaysian investors to do the things (the right) way (even) in the beginning," Yusof said, pointing out the need for groundwork like research and networking with their counterparts.
One key challenge, Yusof said, is the linkages both sea and air, and to go about this for both the private sector of both countries as well as their respective governments to "come up with concerted efforts to resolve the issue."
"They are looking at this (challenge now)," he said, pointing out that with these linkages developed, doing business in the city will be easier.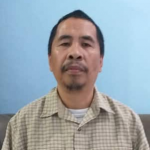 Managing Editor at Mindanao Times