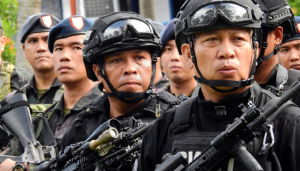 Expect the volume of crimes to surge during Christmas season, a public safety officer warned.
"Crime is seasonal. Expect that there will be series of crimes during December because of convergence. When there is convergence, we expect the group of criminals doing criminal acts during those times," he said, during the iSpeak media forum on Thursday at City Hall.
Pick-pocketing and home burglary are the common crimes committed during the said season.
He also said that people in crowds are susceptible to crimes, especially in San Pedro and Sta. Ana wharf, where most people assemble.
"These criminals may see the opportunity to commit crimes, especially in a crowd wherein most of us become careless enough to lose track on our things. We should always be attentive to our belongings," he said.
He also urged residents to never leave their homes unattended.
Sumagaysay also stressed that public safety and security units in the city are on maximum security following the Christmas season. "We directed police stations in downtown areas to conduct checkpoints and support the upcoming activities of the city,"
He also said that some checkpoints will be placed at San Pedro complex and Sta. Ana Wharf complex. Sumagaysay also urged to utilize barangay officials to avoid crimes.
"We are communicating to barangay tanods that they should be in patrol, especially that some remote areas are very susceptible to crimes," he said.
"The routine functions of the different police stations are still the same. We encourage them to utilize our barangay tanods coordination with the barangay captains," he said.