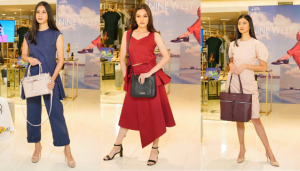 Just when I thought that the once popular US fashion brand Nine West had gone bankrupt and disappeared just as fast in the past years, it reemerges once again and in style to empower women to take on the world. Indeed, style is at the heart of the resurrected Nine West brand. As fashionistas would have it, nothing beats the confidence boost that a high-quality, comfortable and well-designed pair of shoes and a chic handbag like those made by Nine West can give.
Nine West (or 9 West) was founded by Jerome Fisher and Vince Camuto. Jerome Fisher was into the shoe manufacturing business when he decided to produce designer style shoes and sell them for considerably less than competitor shoes. His solution was to produce the shoes inexpensively in Brazil and then ship them to the USA for selling. At that time, his footwear business accounted for 25% of Brazil's shoe export. His business partner and co-founder of Nine West was the Italian-American women's footwear designer and shoe industry executive director of Nine West, Vince Camuto. Both named their brand Nine West (or 9 West) after its founding location in the Solon Building at 9 West 57th Street in New York City, USA.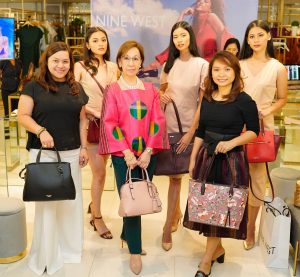 Although Nine West started as a footwear brand, it later on expanded into handbags, sunglasses, leg wear, outerwear, jewelry, belts and other fashion accessories. Nine West is presently owned by the Authentic Brands Group (ABG), which is a global brand development, marketing media and entertainment company.
ABG recently chose the supermodel of yesteryears, Tyra Banks, as the global ambassador for the Nine West Brand. The supermodel-slash-powerhouse business mogul would be the voice and face of Nine West's global campaign. It's Tyra Bank's " renowned personality and iconic figure in fashion plus her authentic approach and inherent glamour" which made her the perfect choice as role model for Nine West's mission.
Last November 9, 2019, at 5:00 pm, Davao's perfumed, fashionable, and well made up guests trooped to Chimes-Gov. Sales flagship store for a first-hand view of Nine West's Fall 2019 collection and campaign launch. It was an intimate event which also marked the launch of Nine West footwear and handbags at the Chimes Boutique. Davao's numero uno event planner, Annie Paz Lim, created a modern New York vibe in Chimes' chic interior to the appreciation of the chichi crowd.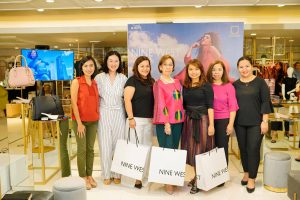 During the event, Chimes presented Davao's multitasking and influential women who are well respected as successful innovators. These admirable women have overcome hardships and continue to take on tougher challenges with such strength and confidence. Yes, they carry out their respective roles in society; and brightly serve as role models for the millennial generation of empowered women.
The Honorary Consul of Hungary in Mindanao Maryann "Baby" Maceda-Montemayor is a well-respected and well-admired leader in the hospitality and tourism industry of Davao City. She has done countless volunteer works with the T'boli and Bagobo tribes giving their women a series of practical training to help them set up their own livelihood business. The gorgeous Vice Mayor Estefanie "Eshma" Bautista is a well-known figure in Davao and Malita. As a political figure, businesswoman, and dotting mother, the young Eshma makes sure she never compromises her style despite her hectic daily schedule.
The friendly Joan Fabiosa-Reyes is a breast surgeon, an active associate consultant at the Davao Doctors Hospital, a visiting consultant in almost all of the hospitals in the City, a medical specialist of the Southern Philippines Medical Center (SPMC), and a pioneer of one of the biggest Cancer Awareness groups in Davao. Lastly, the charming and kind Carmaela Braceros Alcantara is one of Davao's most talented bag designers-cum-producer. This young lady is so well prepared to showcase Mindanao's rich culture and heritage through her fabulously designed Crystal Seas products. Carmaela has ably represented the country in product exhibitions held in New York, Paris, Hong Kong and Tokyo.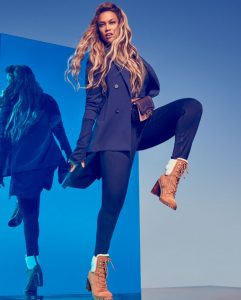 Indeed, this trailblazing influencers' innovative works continue to make a difference in the lives of many Davaoenos, rich or under privileged. And yes, they use Nine West shoes and bags with confidence. These four Nine West Groundbreakers, as they are referred to, hope to inspire and encourage more women to make their own significant contributions to society in the Nine West style.
Nine West Footwear & Handbags are now available in Chimes Specialty Boutiques. Nine West products are exclusively distributed to stores by Rustan Marketing Corporation.
Thank you, Cindy Yap and Renren Villena, for the personal invitation.