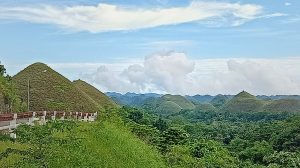 It's been a while since I last visited Bohol, 19 years to be exact. It did not surprise me to see many positive developments – new airport, widened and paved roads, new tourism sites – in the island province.
Thankfully, our recent visit afforded us a quick tour around the more popular sites in the island, a revisit to attractions that have helped made Bohol as one of the country's tourism gems. Here's a rundown of our Bohol itinerary.
CHOCOLATE HILLS. No doubt, these geological wonders that traverse the towns of Carmen, Batuan and Sagbayan are still Bohol's main lure. There are said to be as many as 1,776 hills spread over the 50 square kilometer area. There are two main view decks to appreciate these National Geological Monuments – one in Carmen and the other Sagbayan. Either sites, you need to brave the queues of curious tourists. Best time to visit is around sunrise when the misty hills are still surrounded by fog.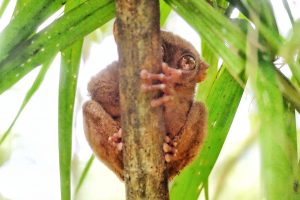 TARSIER CONSERVATORY. The 20-minute meet-and-greet of the googly-eyed primates happens in a patch of forest in Barangay Canapnapan, Corella. Locally called as mamag, the tarsiers are known to be delicate, emotionally sensitive creatures that easily get stressed. And when they do, they have the penchant to commit suicide either by holding their breath or by banging their heads against trees. Visitors are obliged to lower their voices and keep the noise level to a minimum. Touching them is definitely a no-no.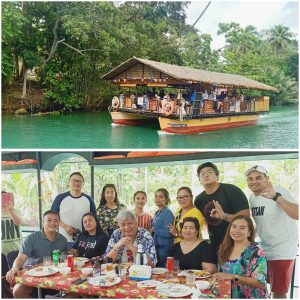 LOBOC RIVER CRUISE. This is certainly one of my favorite activities in Bohol because I get to sample local dishes and enjoy natural sceneries in one of the country's cleanest rivers at the same time. While cruising merrily, merrily down the stream, a live band plays songs which lyrics are tackily connected to either to the river or boating. Wish they play chill-out or classical music instead. The river cruise with buffet costs PhP650 per person.
MAHOGANY FOREST. It's actually been there for more than 50 years but only got everyone's attention when millennials started posting their photos on Instagram. The man-made mahogany forest is a 2-kilometer stretch of densely planted Mahogany situated in the border of Loboc and Bilar. So, be sure to stay awake on the road so as not to miss it.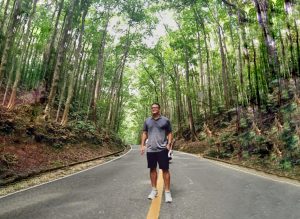 SANDUGO SHRINE. Located in Barangay Bool, the shrine recalls the blood compact between Spanish explorer Miguel Lopez de Legazpi and chieftain Datu Sikatuna on March 16, 1565, to seal their friendship as part of Bohol's tribal tradition. This ceremony 454 years ago was deemed as the first treaty of friendship between the Spaniards and Filipinos.
BACLAYON CHURCH. The La Purisima Concepcion de la Virgen Maria Parish Church in Baclayon is the oldest Christian settlement in Bohol founded in 1596. Like other colonial churches, this was also built using coral stones. Unfortunately, it was badly damaged by the 7.2 magnitude earthquake in 2013 but was successfully rehabilitated though. The church was declared a National Cultural Treasure by the National Museum and a National Historical Landmark by the National Historical Commission.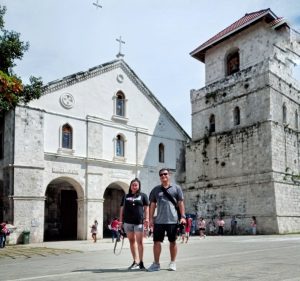 ALONA BEACH IN PANGLAO ISLAND. The good thing about Alona Beach is that the airport is just 10 minutes away and the mainland can be reached very easily. There are a variety of bars, restaurants and dive shops along the strip making it bustling destination whether day or night. This is also where our host hotel, the 80-room Best Western The Ivywall Resort is strategically located.
Bohol can be reached via direct Cebu Pacific Davao-Tagbilaran (Panglao) 4 times weekly flight.