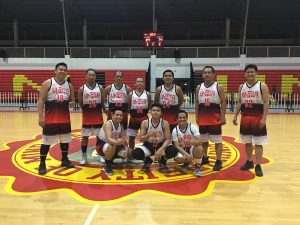 November 22 schedule – UM Matina
6 p.m. RAC vs. Motorpool
7 p.m. Maintenance vs. Property
Davao City – The UMAEA (University of Mindanao Alumni Employees Association) Christmas League basketball will resume its elimination round matches on Friday (November 22) at the UM Matina gym.
RAC takes on Motorpool in the opener at 6 p.m. while Property battles Maintenance in the main game at 7 p.m.
APTS Assets led by John Lomosbog, Hamilton Cifra, Raul Constantino, Roy Castaneras, Donnie Lim and veteran Ruben Cia took its second win in three matches, Monday night (November 18) at the expense of ICT, 84-74.
Some six teams are seeing action in the tournament sanctioned by the SBP-XI chapter.